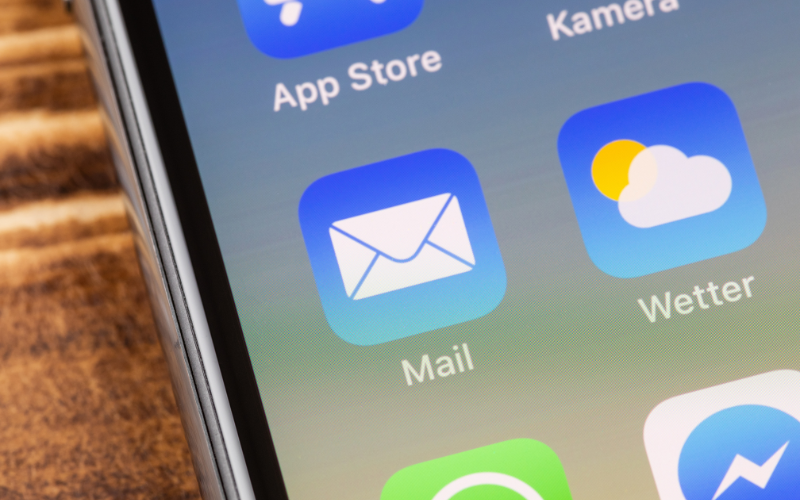 Why is email personalization so important for your brand's success?
So you can cut through the noise and speak directly to your audience.
"Your message should single out your prospect like a bell-boy paging a man in a crowded hotel lobby" – Claude Hopkins
Though this quote was written around 100 years ago, don't dismiss Hopkins' advice.
Here's why you should listen to Hopkins
Hopkins was probably the greatest copywriter ever. He built his agency, Lord & Thomas, into the world's biggest – partly by running brilliant ads for his clients, who paid him really well.
In today's money he got the equivalent of $1,000,000 for his Pepsodent campaign and earned around $29,856.70 a week,
Hopkins' copy helped build some of the world's biggest brands such as Palmolive and Quaker.
David Ogilvy – founder of Ogilvy & Mather and known as the "Father of Advertising" – said Hopkins' 1923 book, Scientific Advertising:
"Changed the course of my life".
He also said, "Nobody should have anything to do with advertising until they have read this book at least 7 times."
As you can see, Hopkins knows his stuff.
Why You Should Use Email Personalization
What does Hopkins mean by "a bell-boy paging a man"?
Simply the boy calling the name of the person whose attention they want.
Nothing cuts through the noise of a busy room than your own name.
And the same applies to your recipient's inbox. Which is why using a personalized subject line is so powerful.
But don't stop there, you should personalize your email's body copy too.
However, don't go dropping peoples' names all over the place. According to respected technological research and consulting firm, Gartner:
Consumers are three times more likely to abandon brands that over personalize compared to brands that fail to personalize enough.
Although if you're emailing people who like you – your company, not you personally – Shopify's 2021 E-commerce Market Credibility Study says:
Half of consumers are okay with brands they like using their data.
None of this should surprise you. Because, as I'm sure you know, a good email reads as if you were standing in front of the recipient talking to them.
And if you were talking to someone you'd just met, using their name all the time would be a bit creepy.
But when you know and like each other, using their name a little more often is much more acceptable.
Why You Should Test What Your Audience Responds To
In Scientific Advertising, the most important chapter in the book may be the very short one on testing.
Hopkins wrote:
"There is only one answer to every advertising question, and it is not found in a meeting room. It is to conduct a test."
So don't just switch to using personalization. As with any change you make, test to check it's the right thing to do for your audience.
A/B Testing Email Personalization
An A/B test is simplest. Send half your emails with personalization, the other half without.
Only when you have the results will you know whether it's better or not.
Do remember each list you have is different; you cannot assume the results of one test will be the same if you run it again on another list.
When testing, only change one thing or change everything.
For example, you may test one subject line against another. Or two completely different emails.
Fail to follow this rule and you'll never know what made the difference between the winner and loser.
And don't be afraid to test tiny changes. They can have a massive effect.
Adding just one:
5 letter word increased conversions by 800%
Letter tripled results
What's more you need to be always testing and learning from your results. This way you get the best results. I.e. more conversions, more sales, and more profits.
Being on top of it isn't easy. Email marketing solutions like Klaviyo, Active Campaign and Constant Contact will help – as long as you know how to use them properly.
Which, chances are, makes your best bet to look for a partner to help you.
If you want better performing emails, we have a team of email marketing experts here to help you at eAccountable.
If you're interested in finding out more, drop us a line for a free consultation.
Still not sure?
Perhaps you're thinking everything I've told you about Hopkins may have been relevant years ago but isn't any more.
Being interviewed by the Wall Street Journal, John Caples – another great marketer – was asked if his principles still applied. He said, "times change, people don't".
And he's right.
In the same interview he was also asked about getting a response. His answer:
"When people have read your copy they want to know what to do. Tell them."
For the last few minutes I've been telling you to follow the advice of Hopkins and Caples.
Now it's my turn…
…as you've come to the end of this blog, why not drop us a line?