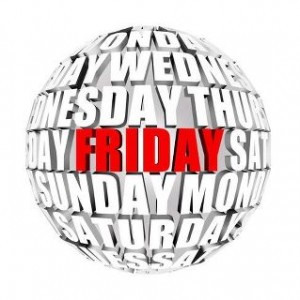 The final rush for the last minute online holiday marketing is upon us. I hope you are pushing gift cards since shipping times are getting really tight. While you get ready to finally breathe that huge Q4 sigh of relief, here are interesting news items that focus a lot on mobile and of course, predictions for next year.
Happy Reading!!
Consumers love their deals. Americans Would Sacrifice Football, Facebook and Sex to Save on Holiday Shopping
That would be a nice milestone. IAB Says Q3 2014 Online Ad Revenue Reaches $12.4 Billion
A bit of insight into the mobile consumer. The Mobile Shopper
Video, it's not just for tablets and mobile. Digital Video Viewers Keep Eyes on PCs
Love to see retargeting on mobile. Thanks to Social, Over Half of Marketers Now Retargeting on Mobile
All entrepreneurs should think about this. How Affiliate Marketing Can Work for Entrepreneurs
Did things really get personal in 2014? It's the End of 2014. Where's Personalization Now?
Tis the season. Marketing Trends and Resolutions
More prognostication. 5 Retail Predictions for 2015
Everyone has their crystal balls out. 6 Predictions on the Future of Content Marketing for 2015