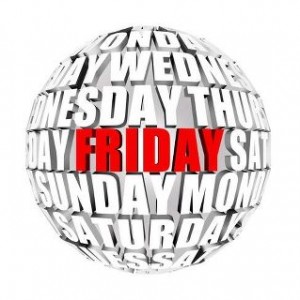 It's the weekend before Christmas and I am hoping to be able to wind down a bit since all the shipping dates have passed for getting online purchases to their destinations. I also hope you are able to take some time to relax and enjoy time with loved ones. My gift to you is that I gathered all the news and articles you need to read to be in the know. So, now that I am in the know, I plan to get out in the snow.
Happy Reading and happy holidays to you and yours!!
A good breakdown by device. Digital Shopping Report: Guide to Mobile Devices and Holiday Shopping
Everyone should be focused on affiliates. Why Holiday Advertisers Should Focus on Affiliates
I agree that there are universal truths that hold true for different industry segments. How Does Global Digital Ad Spending Vary by Region and Industry?
Amazon is have a very, merry holiday season. It's Amazon and No One Else at the Center of Shoppers' Attention
Now to harness the power of SMS without the creepy, annoying factor. SMS has Eight Times Email Engagement Rate
Let's work on this. Cross-Device Targeting High in Demand, but Still Underdeveloped
Once again, Amazon leads the pack. Amazon Leads North America's Top e-Retailers in Sending Email to New Customers
Will this new offering capture the attention of businesses? Facebook Debuts Dubbed Services, New Biz Directory
Ok, we get it. Amazon Top Research Holiday Gift Destination for U.S. Consumers 
I have a few to add….Trends for 2016: Five Predictions for What Won't Happen
There is some great ideas here. A Beginner's Guide to Social Media Marketing from the 10,000 Small Businesses Program
More predictions for the coming year. What 12 US Performance Marketing Experts Predict to See in 2016
Proving that it's important to fix all parts of the online shopping infrastructure. Is Shipping Slipping? On-Time Delivery Rates for Online Orders Decline in December
It's no longer a secret. The Secret Weapon 10 Marketing Experts Use to Improve Their Conversion Rate
See what's ahead for 2016. The Latest Trends in e-Commerce Technology
You've got 8 seconds to get their attention…and go! Centennials: A Connected World With an Eight Second Attention Span