Every now and again an affiliate program that's been around for a while hits a plateau. Jumpstarting growth can be done in a variety of ways with a mature program.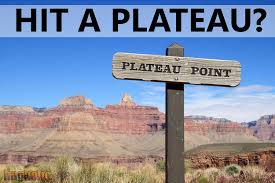 Here are a few quick tips and proven methods that eAccountable's program managers often use to kick things back into high gear for well-established programs that have hit a plateau.
Recruiting for an affiliate program is always crucial. Scott Wanamaker, Senior Account Manager and Product Manager at eAccountable, suggests conducting detailed winback reporting to find previous affiliate that were producing sales in the past but are no longer active and work on recruiting them back into the program.
He also notes that using a tools, such as 5iq, you can search for niche affiliate that promote your competitors, but not your program, and attempt to recruit them into your program.
Think Incentives
Enticing new affiliates with an incentive such as an activation/ first sale bonus/ higher introductory commission is a good way to lure those that haven't worked with your program to get engaged, according to Wanamaker.
Other  incentive ideas include:
Give your top 10 affiliates exclusive offers to see if there is an incremental lift in their sales.

Hold a contest that rewards the  "most improved over last month". This gives even smaller affiliates an opportunity to win because it can be based on a percentage increase rather than a dollar amount.
Increase Engagement
Create a plan to maximize social channels for your brand by giving affiliates content or offers that they can promote via their own social channels.

Offer affiliates your product/service for free so they can get to know your brand and become true ambassadors.
Kent Heltne, a Senior Program Manager at eAccountable, says that taking a holistic approach to reigniting a well-established program is a good first step.
"The best way to move the needle on sales and overall performance for a mature program is to do a complete audit of the program performance, promotional programs, and performance enhancing tools the program is incorporating," he says.
Once that is complete, he suggests putting together a comprehensive promotional program including consistent monthly promotions, working with a partner such as Revitrage, and using tools that help with increasing conversions, average order size, and engagement/awareness (ike eAccountable's Unlock-An-Offer, Boost-A-Cart, Boost-A-Brand tools) to take the program to a new level of performance.