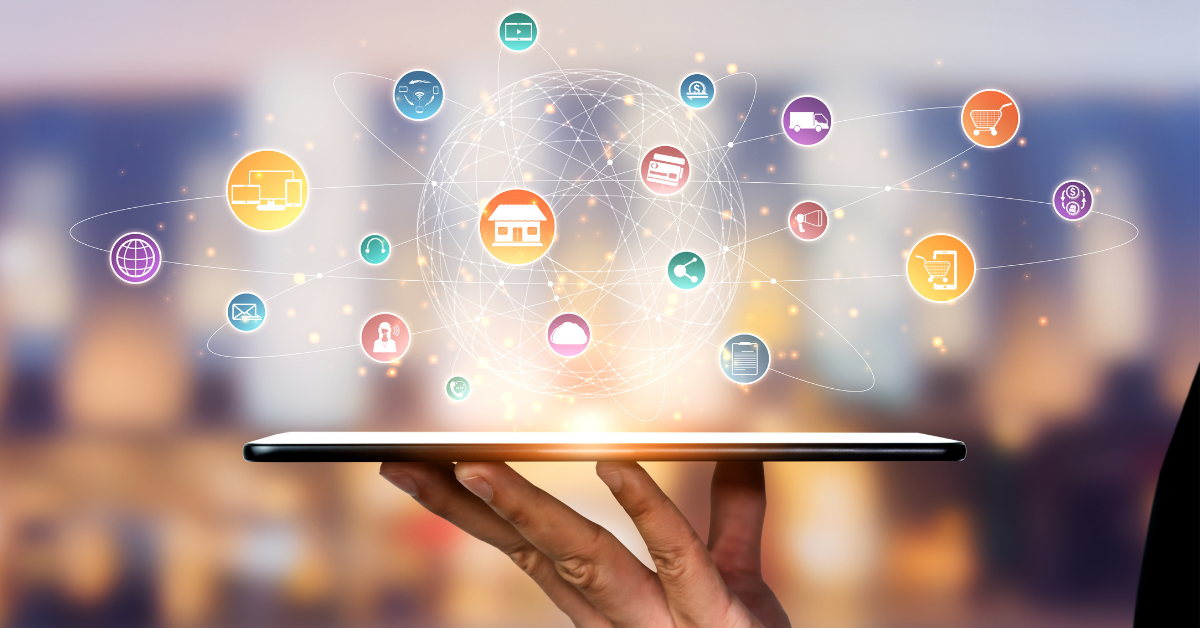 The digital marketing ecosystem is a complex one. In fact, the word "digital" does not quite speak to the diversity of digital marketing channels and practices.  
So, what exactly does digital marketing entail?
The world of digital marketing can be better understood as a complex of unique digital channels that a marketer can leverage to achieve various goals.
Email, affiliate, paid search (SEM), paid and organic social, content, Marketplaces (Amazon), and SEO are some of the primary digital marketing channels. They can be tapped into to generate brand awareness, improve website traffic and drive profitable revenue growth. The goals of your digital marketing strategy should consider your current business performance and challenges, any logistical limitations and, of course, where and how you want your company to grow. As new channels are implemented and performance is monitored, your strategy will likely evolve.
Digital Marketing Channels: Where to begin?
It is important to know that your digital marketing strategy does not need to focus on all channels within the digital marketing ecosystem. You need to understand the channels that make the most sense for your company from investment and revenue perspectives.
It is equally as important to understand how the channels you operate in compliment each other. In fact, studies show that customers now use an average of almost 6 touch points when making a purchase, which is significantly higher than the average of 2 touch points customers used just 15 years ago. These touch points are established over multiple channels.
This increase in touch points can be explained by the diversification of internet usage. The modern-day omnichannel shopper is interacting with multiple channels before making buying decisions.
So, unless your marketing efforts are limited to just one digital channel, you should not be viewing the performance of your marketing efforts in isolation.
What learnings can you take from one channel and apply to the others? How can you leverage one to drive performance in another?
Let us break down how some of the leading digital marketing channels work together.
Affiliate, Email & Organic Content Marketing
If you are executing an affiliate marketing strategy in addition to an email or content marketing strategy, chances are you have detected an overlap.
How do you better understand the relationship between these channels in order to maximize your digital marketing performance?
It is simple.
To start, identify a common goal – let's say that is conversions. But what drives conversions in each of these channels?
In affiliate, maybe you witness the highest conversion when your partners are armed with unique deals and valuable content. Maybe you see conversion when your affiliates are empowered to create valuable content of their own.
In email and content marketing channels, maybe you witness highest conversion when your content provides value, offers special deals, and when your outreach is segmented and personalized to ensure you are sending the right message, to the right person and at the right time.
If the common denominator for performance in each of these channels is rooted in the value of the content and promotions you are sharing, you need to develop content with your affiliate, email and website audiences in mind.
For one of our clients, promotions are running frequently for a variety of products. Each of these products are unique and have different features, use cases and benefits. We run affiliate, email and content marketing for them. While the blog content we create is simply hosted on their website, our development process is inclusive to behaviors of the affiliate and email channels.
The following are some of the questions we seek to answer as we develop content that supports multiple channels.
What topic is most relevant to website visitors, email recipients and affiliate audiences?
How can we repurpose blog content to live in email? Can a blog be adapted to a multi-touch email campaign?
The email's call to action is to visit the blog itself. In the blog, what kind of product-specific calls to action will be embedded to drive conversion?
What content can we share with affiliate partners that will incentivize them to push the featured promotion or product? What information can we provide that will inspire them to create content of their own that features the promotion and backlinks to the blog?
SEO, Organic Content & PPC
While search engine optimization (SEO) and content have more obvious overlap, PPC efforts and learnings can be used to optimize the performance of these channels.
You can create good content all day long, but if you are not creating content that is relevant to your audience, you simply will not perform. Therefore, is it so important to understand your broader audience, and the niche groups that pay your brand attention.
Your aspirational buyer personas may be different than the people that are actually purchasing your product. So, if you are creating content that targets the aspirational audience, and not your real audience, you are cutting yourself short.
But how do you learn if there is a discrepancy in the audience you are creating for and the audience that is engaging?
You guessed it… PPC.
PPC campaigns can reveal granular details about your target audiences by showing how and where the audience is looking for specific content. This level of insight can be applied to your broader SEO/content strategy to improve everything from visibility to conversion.
In addition to solidifying your target audiences, PPC, SEO and organic content can be leveraged in tandem to optimize your keyword strategy.
What keywords are you trying to win in PPC? What are the keywords you are trying to rank for organically? Are there commonalities?
We run PPC, SEO and content for one of our health and wellness clients. While paid advertisements are product focused, the content strategy in place is rooted in thought leadership – providing tips, tricks and recommendations for their audience. As you can imagine, the keywords they are prioritizing for each of these channels are quite different.
As a reseller of big brands, the client's PPC-specific keywords are oftentimes names of top products and brands that they resell. On the flipside, content-specific key words are more category specific, including general wellness terms that are applicable to their product selection.
This client anecdote highlights the unique keyword insights that both PPC and organic content provide.
Now it's time to apply these insights to optimize performance. This is where things go from conceptual to data driven.
If you are simultaneously running PPC campaigns and launching organic content, extract the keywords that have the highest conversion rate across both channels. Allow for these "common denominator key words" to permeate and improve both strategies.
Other Digital Marketing Channels
The overlap of digital marketing channels doesn't stop at SEO, organic content, PPC, email, and affiliate. Amazon and other marketplaces, social, and organic marketing strategies all feed into one another.
With today's omnichannel shopper in mind, it is crucial that your marketing strategy is also omnichannel. Your goal should be to use all channels to create one seamless shopping experience for your customers. This requires you to view your digital marketing strategy as an ecosystem, with each channel serving a purpose to its peer channels and uniting under a common goal.
If your current digital marketing efforts are executed in isolation by channel, it is time to think differently about your strategy.
Looking to chat with one of our omnichannel, digital marketing experts? eAccountable provides customizable, in-depth digital marketing audits that evaluate the sustainability of your current digital marketing efforts.
Reach out to us at info@eaccountable.com or fill out this form and one our team members will be in touch!