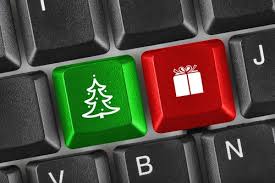 eAccountable's sister company, ClearVoice Research, is conducting daily shopper surveys (the U.S. Winter Holiday Spend Tracker) and are compiling the results as a means of helping retailers maximize their Holiday sales efforts.
We are lucky to immediately access to such great, nearly-real time research that was designed to monitor key trends in holiday spending among a representative cross-section of US consumers.
I wanted to share the first report with you.
Methodology
This research is designed to measure the remaining 2015  holiday spend opportunity in the course of daily surveys of 500 consumers conducted between November 14 and December 24.  
This study consists of a 10-minute online survey among a representative sample of U.S. consumers age 18+.

The sample size to-date is 2,229 consumers. Every day through December 24, the sample size is 500. Soft quotas for key demographics have been set to better ensure representativeness.
Opportunity Profile
The results of the surveys conducted to-date suggest that overall 2015 spending per shopper will average $855, representing a 2.5% decline over 2014 holiday spend levels.
About 73% of the anticipated 2015 spend is expected to occur between November 24 and December 24, 2015.

About 59% of consumers began their 2015 holiday shopping activity prior to November 24 of this year.  

About 1% of consumers started their 2015 holiday shopping on the last shopping date surveyed. Time series analyses suggest that 89% of consumers will be actively shopping by December 3.

About 41% of consumers are using credit to purchase holiday gifts.

US consumers expect that 34% of their remaining spend will be unplanned/ad hoc in accord with the availability and appeal of promotions.
Online vs. In-Person Shopping
Online shopping is expected to garner a larger share of the 2015 holiday season spend than in-person shopping (52%) even though in-person shopping is more common (53%).   
Online shopping transactions are, on average, 24% larger than in-person shopping transactions ($114 online versus $92 in-person).

The most active shoppers are females aged 32 and over.

Women have completed a greater percentage of their expected holiday spend (28% for females versus 25% for males).
Competitive Landscape
The strength of retailers in capturing 2015 holiday spend opportunity varies significantly between online and in-person transactions.
Department stores and discount stores hold dominant share positions among consumers engaged in in-person shopping.   

Amazon completely dominates the online holiday spend opportunity with a share almost three times that of its closest competitor.

 

A comparison of the appeal of 2015 holiday promotions shows no meaningful difference among any of the twelve retailer categories included in this research.  
Apparel stores, electronic stores, sporting good stores and eBay show the most consistent promotional strength; health and beauty retailer promotions showed the biggest one day jump in promotional effectiveness, while Amazon.com promotions fell considerably short of consumers' expectations.
These and more results are available in the full report. And we'll have a final document with all of the daily results compiled and analyzed.
If you would like to be emailed this report weekly along with the final report, email me at durk @ eaccountable.com and I'll add you to the list.