You know how nearly everyday there is some new seemingly-made up holiday? National Gun Powder Day. National Dunce Day. Well, there is a new holiday that I can totally get behind and celebrate with gusto.
Today (December 18th) has been declared the first ever Give a Wine Club Day (#GiveAWineClubDay)!
I love wine. Who doesn't? And now there is a holiday to celebrate sharing your love of wine with friends, colleagues or family members who also have a passion for wine. Plus, giving a wine club is the gift that keeps giving all year round.
Wine Club Group, one of our Gold Medal Wine Club affiliates is also celebrating the day in a big way. In fact, they were the force behind starting the holiday.
Not only is a this savvy marketing from an affiliate, but it's truly is a great way to bring awareness of what great gifts wine clubs are – not only for Christmas but all year along and for any occasion.
National Give a Wine Club Day joins other established wine "holidays" such as National Drink Wine Day (February 18), Malbec World Day (April 17), World Moscato Day (May 9), National Wine Day (May 25), International Tempranillo Day (November 12), and National Champagne Day (December 31).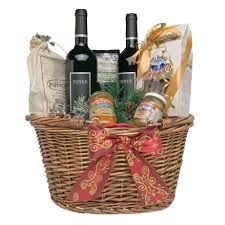 So, toast the day by giving someone you love the gift of a wine club.
Cheers!
Salut!
L'chaim!