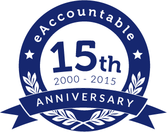 This month marks the 15th year of our company being in business. You can't grow a successful business and not learn some good lessons along with the way.
Here are some of the best lessons I've learned:
Customer Service
It's the number one priority, regardless of what business you're in, to serve your customers. They are among your most important assets and you have to treat them as such. We always do whatever is in the best interest of the client (we've even lost money on occasion doing so). We treat everyone we work with as a partner. It's part of our DNA.
It's Business, Not Personal
Even though we treat our customers like part of our business family – sending birthday cards, often knowing their kids names and accomplishments, having dinners and attending events with them, it's all business. Yes, it's personal in that we like to have good relationships with everyone we work with, but if you take all of it too personally, then feelings may get hurt. It's ok to have a personal relationship, but understand they (or you) might have to make hard decisions that are purely based on business.
It's Okay to Fire a Client
Not every client is a great fit. I've learned that sometimes no matter how hard you try, you just aren't on the same page as the client and may never be. Often a client has a specific idea and even though they are working against their own interests there is no way to convince them otherwise. At that point, it's tough decision time. And it's perfectly acceptable to part ways. In the beginning encountering this situation was among the most frustrating and difficult things to wrap my head around. But I soon realized that it's not helping the client or your own business to remain in that type of relationship. You will likely never please the client and have difficulty making progress or reaching goals if you are hamstrung by not being able to perform things the way you know is best.
Never Burn Bridges
This dovetails with the lesson above as well. Even if you aren't a good fit now with a client, that doesn't mean that things won't change in the future. They may finally come to a different way of thinking, management could change, and their business may shift. Or you may find a way to work together on another aspect of their business.
The flipside of that is that people in digital marketing often change jobs or have new opportunities. You may find them at a different company and maintaining a good relationship may mean future business. I have found that nearly all of our business comes from referrals. We have never had any outbound marketing campaigns for our business, so it's been a boon for us to continue to foster ties with people in the industry even if we are not currently working together.
Everything Always Takes Longer Than Expected – Everything
When dealing with clients it's important to set expectations. Overselling often leads to under-delivering and I prefer to do things the other way around. We want our clients, and anyone we deal with, to have a grasp on realistic timeframes and performance expectations. Miscommunications in this area cause the most problems.
The same tact holds true when setting internal expectations. Over the years we have developed a number of innovative technologies to help our clients. And, of course, we have learned that development, testing and proper implementation and all the other little things always take more time than expected. We've gotten much better about building that time into our development, but it's easy to be excited and eager and think everything will go off without a hitch. But it's crucial to remember that people get the flu, third-parties involved may not meet deadlines, and you could encounter unexpected issues you never thought of. Build a delivery schedule that allows for all of that.
Change is the Only Constant
If you're someone who doesn't like change then this isn't a business for you. Whether it's shifts in the market, new technologies, emerging opportunities, unexpected partnerships, etc. It's clear that you must be able to shift and go with the flow. Luckily, I embrace all the change (actually, I love it) and that's helped our company move quickly to leverage new opportunities and see areas where we could be innovators.
So, while many of these lessons were learned the hard way, I wouldn't change a thing about our journey and look forward to celebrating many more years of continuing to grow our successful company.