Oh, 2014. It was a good year but when we get this close to the New Year, I'm always excited for what seems like a fresh start. The beginning of a new year is a chance to take stock, review business goals, set new goals, and look forward to our January 2015 celebration of eAccountable's 15-year anniversary.
In 2014 we saw steady growth, but this past year was all about new services and our on-going transition to a full-service digital agency. But we was also found that it took a little longer that originally projected to get everything just right including development of services, educating the staff, stabilizing the process, testing and moving to profitability.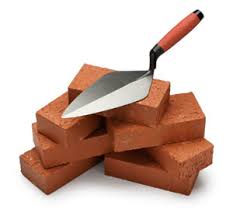 So 2014 was all about laying the groundwork on our new services and offerings and 2015 is where we see that hard work pay off. But we have some lofty goals and continued expansion of services on our agenda for 2015. Stay tuned as we start talking more in depth about those offerings.
We also have plans to celebrate our 15-year anniversary. It's hard to believe how far we've come since January of 2000. There are so many people to thank, changes to talk about, lessons learned along the way, and more. In January we'll be sharing our memories of eAccountable's journey and changes in the industry since we started. It'll be fun and a great opportunity to involve all our social media friends.
Meanwhile, there are a few early thanks that we wanted to express to some close partners that have helped and supported our efforts along the way: Thanks to Wickfire (Chet, Jon, and Anna), Offers.com and especially Howard Schaffer, and of course, the wonderful Brian Littleton (When's our next tee time?) and his amazing team at ShareASale.
Of course, there are so many more people to thank and we will be doing that during our 15 Anniversary Celebration in January.
But before then, we are in the final days of the online holiday push and wrapping up Q4. Then, we hope that, like us, you will enjoy the rest of the holiday season with friends and family wrapped in joy, love, good health and prosperity.