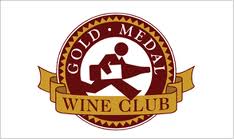 By Durk Price
I love it when an affiliate uses new ways to showcase a merchant. Recently, Eric Nagel with The Wine Club, which has an affiliate site called Wine Club Reviews and Ratings, created a video to show the entire process of unboxing the wine he's received from our merchant Gold Medial Wine Club.
Eric shows us exactly what a gift recipient would receive when you give the gift of wine from Gold Medal Wine Club.  In the video he is specifically showing the unboxing of his shipment of the Pinot Noir Series.
Since one of the fears of consumers buying online is that they aren't really sure what they will get, this is a unique way to show them exactly what they will receive and alleviate those fears.
The video is well produced and includes logos for the merchant as was as the affiliate and adds important points along the way to help guide viewers. However, because the actual unboxing is done by the affiliate it is casual and laid back. He is experiencing everything just as the consumer would. It is an informational approach and not at all salesman like.
Eric points out everything from how it was shipped to how he'd never seen the bottles in a shipment so nicely wrapped and tied with a ribbon.  As the video progresses information pops up on screen including the specific type of wine, the frequency of the shipments, and the prices depending on which club you order.
Since Eric received this club as a gift, he also highlights the wrapping and the card that will accompany the club if the consumer sends it as a gift.
He also talks about how there is a discount if he reorders the same wine and that he gets two free bottles if he refers a friend to the club.
In addition, he goes through the brochure about the wineries, the wine makers and detailed info on each of the wines. He even points about the recipes that will pair well with the bottles ordered.  I loved that large images of the bottle's labels are also put up on screen as he describes the wine.
At the end he reviews everything he's previous mentioned and then refers viewers to his affiliate website, where customers can see a written review of the wine club.
This is great way to supplement information from the merchant and give consumers more than just a review of the wine.  Kudos to such an innovative affiliate approach to highlighting a merchant's products.