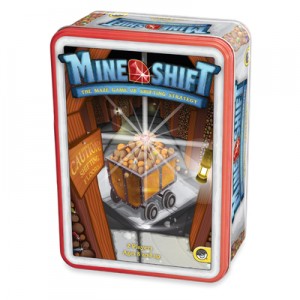 By Durk Price
I love working with clients that have great products. After all, recruiting affiliates and getting attention for offers is much easier if we are promoting high-quality, high-value products or services.
And one of our clients, MindWare, has been racking up awards and accolades for its line of educational toys for children and toddlers. The company's diverse product line includes games, puzzles, brainteasers, art activities and more, each designed to educate and entertain.
Most recently the company had four games that were honored with Parent's Choice Awards.
Congratulations, to the entire MindWare team on wining these prestigious Parent's Choice Awards:
The company also recently won a Mensa Select Award for Mine Shift at a unique, sold-out event held in April hosted by Mensa of Metropolitan Washington.
American Mensa is a community for people who score in the top two percent on an accepted, standardized, intelligence test. The organization has more than 56,000 members in the United States and more than 110,000 members around the world.
Called the Mind Games, this event held in Herndon, VA, had 300 judges, 68 competitor games, and forty-eight hours of nonstop board game action and five winners emerged victorious out of the 68 entries in this year's competition.
MindWare's Mine Shift, a brain teaser where players move a jewel, rotate a tile or shift the board to navigate jewels around the mine walls and through the maze, was chosen as one of the five winners and will have the honor of displaying the coveted Mensa Select seal.
Check out the complete list of winners.
Again, we love MindWare and being able to work with clients that have amazing people, award-winning products and great success.