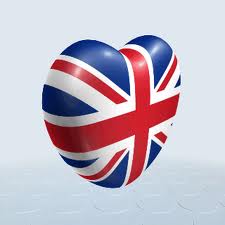 By Durk Price
At the end of next week I'm headed across the pond to spend some pounds at the A4UExpo in London, which is taking place October 18-19. We are attending the conference along with one of our clients that has already started expanding into the EU and UK markets.
This trip is going to a learning experience for sure.  While many of the big networks that dominate the US market (Commission Junction, LinkShare, Google Affiliate Network) also have a presence in the UK, it's still a very different market.
Market researcher eConsultancy estimated the UK affiliate market to be about $4.6 billion in 2010, with TradeDoubler and Webgains having the largest presence. Various reports have the US affiliate marketing sector hovering between $20 billion and $30 billion.
About 6 years ago, many UK and European affiliate networks made big moves to establish footing in the US, in order to capture US publishers. But for most (with the exception of Buy.at, which was bought by AOL and then eventually sold to UK network Affiliate Window) most of the other UK networks didn't gain much ground over here. UK-based Webgains and Zanox (a German network) remain smaller players in the US.
Maybe that's because many of the UK affiliate networks are very lead based, where as US networks seems to have a large product focus or least a blended emphasis on lead gen and products.  In addition, the rules for lead-based online marketing in the UK is not as highly regulated as the US making it difficult for UK-based networks to navigate legal and regulatory agencies over here.
But now the tide has turned and UK networks are instead trying to lure top American (and North American) publishers to work with them in the UK. This seems like a win-win. The UK networks get to expand into more product focused areas, while big US publishers can expand their reach.
The client we are attending A4UExpo with has opted to work with the UK branches of the big US networks along with one UK-based network. The familiarity of already having worked with those networks on American soil seems to ease the transition into new geographic marketers. That doesn't mean they aren't open to relationships with more UK networks eventually but baby steps for now.
I'm hoping that by attending the conference I can gain a better, well rounded view of the EU and UK markets and find good opportunities for some of our other clients. Either way, I plan to soak up all the information (and culture) I can.  Cheers!