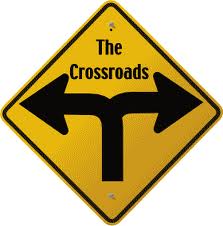 By Durk Price
Welcome to 2013! The Mayan Apocalypse didn't happen and 2013 is the first year since 1987 to have four different digits. Yeah, I had to think on that for a moment too. Fun facts aside, 2013 is poised to be a huge year for growth for the performance marketing industry and our company as well.
However, on a  national and social level we certainly faced some tragic setbacks later in the year – especially as our hearts went out the all victims of Hurricane Sandy and of course, the senseless and horrific events that took place in Newtown, Conn.
As I  watched the  benefit concert on 12/12/12 that bought so many great musicians together to  help raise money for the victims of Hurricane Sandy (not knowing the Newtown shootings were yet to happen)  I was deeply touched by one of my favorite artists – guitar player extraordinaire Eric Clapton. For some reason, despite having heard it a million times, his rendition of Crossroads on that special night, really struck a chord with me.  That's the beauty of music; it often says what you need to hear, when you need to hear it and can lyrics can be applicable to so many situations.
I found some peace, comfort  and hope in that night of  nation coming together to help so many devastated by a horrible natural disaster, but I also found so much more resolve to continue my own growth path as a person and as a business owner.
My professional business crossroads was a decision to continue along happily as a thriving and successful business or to take a chance and step up and deliver even more. I have chosen the latter.  In 2012 eAccountableOPM was laying the building blocks for future growth as well as changing the nature of what is traditionally considered an Outsource Program Management company.  We will continue along that growth path.
In no way am I trying to minimize or compare my business crossroads to that of so many impacted by devastating circumstances. But I think we all face certain points in our lives where we are in our comfort zone and we can coast along nicely enjoying the status quo or step it up.
eAccountableOPM is now going back to being eAccountable, just as we started in the year 2000, and we are committed to offering more of the services that are often being requested by our clients.  We have big plans to help them navigate the complex but highly-valuable channel of performance marketing by bringing together more offerings including, email, social and mobile. We think that by offering additional services we can help our clients be even more successful.
Our expansion into new areas, traditionally managed by other types of agencies, is a new and holistic approach that continues our deep commitment to serving our clients and keeping the performance marketing economy thriving.
Stay tuned for our announcements this month as we detail our new services and offerings.