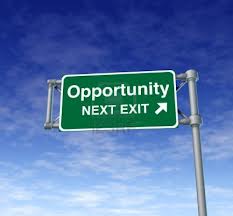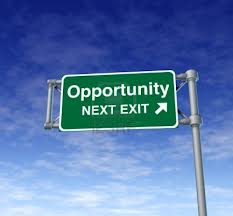 Last week Google Affiliate Network (GAN) announced via its blog that it would be shuttering the business by the end of July.
J.J. Hirschle, head of Google Affiliate Network wrote in a blog post that the company would focus on newer CPA tools like Product Listing Ads, remarketing, and Conversion Optimizer.
My interpretation of the company 's justification for the closure was basically that Google is all about changing things and adding value and that GAN just wasn't doing that. It was basically a tracking tool. I have to agree somewhat with that assessment. But that doesn't mean there weren't a host of other reasons that contributed to the shut down.
It has always seemed that GAN was likely not a priority for Google. Rather it was something that Google inherited from its 2007 acquisition of DoubleClick for $3.1 in cash, and GAN (formerly Performics) – never really fit the Google model. Plus it was a real hands-on, high touch model and not driven by technology, something Google doesn't like to do.
In addition, affiliate marketing as a model seems, on one hand, to be in opposition to Google's stance on search – adding value, focusing on content and providing the best possible user experience. Think G+, Google Authorship and algorithm updates that focus on rewarding high-value content.
Meanwhile at this juncture in affiliate marketing, many of the networks – including GAN – are making much of their money from working with huge coupon affiliates that are driving tons of sales and traffic. Coupon affiliates certainly add value in the consumer purchase chain, but they are not content and in the mind of Big Google, they provide lesser value.
eAccountable has been conducting primary consumer research related to the value of coupon, deal, offer and cashback sites, most recently in conjunction with our Partner relationship with ChannelAdvisor. Our research statistically demonstrates the value consumers find in coupons and coupon sites. Unfortunately, the Advertiser's PERCEPTION of the value of coupon sites does not match the research findings. The research is basically being ignored or downplayed by the very people we work for.
I fully expect that after the 2013 Holiday Shopping Season, coupons will get the Google Slap, finding their rankings dropping dramatically. That would put coupons struggling to compete with content sites.
At eAccountable we are anticipating these changes and preparing to adjust our commission model as well. We are recommending that our clients offer three tiers of payouts. We are valuing coupons at the lowest level; cashback and datafeed sites will be in the middle; and content sites will be of the highest value. This strategy will vary somewhat on a customer-by-customer basis, but this strategy has already been well received by our Advertisers.
Of course, all of these can be modified on an individual basis as we evaluate three key performance measures – new to file, the quality of the content; and where our merchants get placement on the site. Affiliates will have to prove to that they are valuable and good partners – and then we will reward them accordingly. This plan is not meant to penalize affiliates as it rewards them for providing high value to our Advertisers.
We do not believe the amounts paid out to the affiliate channel will vary over the current payouts. We just believe that the payouts will be perceived by our Advertisers as better, more equitable and justifiable.
So, basically, the closure of GAN has sparked a lot of uncertainty in the industry. But in a good way. It's a chance for merchants and affiliate to reevaluate who they work with. It's also a chance for those of us that live and breathe performance marketing to be more than a tracking mechanism and continue to find new ways to add value and grow the space.