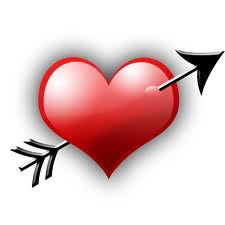 By Durk Price
Each year it seem that savvy marketers are helping to make holidays  – even those that used to be considered somewhat minor (in comparison to Thanksgiving and Christmas)  – a bigger occasion. Over the last several years consumers have spent significantly more on Halloween and Valentine's Day.
And Valentine's Day is right around the corner. It's a marketers dream. Why? Because it isn't associated with religion or a historical date (although it used to be ) for a specific country; instead, it celebrates an emotion – LOVE – that everyone can understand. It's hard to come up with a better marketing point.
And while many will say that Valentine's Day is a day adopted by greeting card manufacturers to up their sales, it still carries significance for most people – no matter what age.
Call me sappy, but I believe that showing that special someone in your life how you feel is an every day thing. Still, there are romantic expectations that have been set when comes to Valentine's Day and not meeting them, can be disappointing. I'm not a sexist, but women seem to want the outward show of appreciation and love on Valentine's Day and men are expected to deliver.
For affiliates and merchants, this can mean having a specific Valentine's Day site, but you can also have a section of your regular site that offers up lists or packages of creative Valentine's Day ideas.
Although the old staples of cards, candy, jewelry and flowers are still in high demand, data from BIG Research shows that gifts cards and clothing and the category of "other" are emerging to take up a slice of the pie as well.
That means that merchants and affiliates can get creative, but be sure to tag everything as Valentine's Day to get a boost from search. So when thinking about what consumers want to purchase for their special one, approach this day as you would any other gift giving occasion that you would promote. A gift emblazoned with the words "I love you" doesn't really say I love you anymore than a thoughtful present and you can lead purchasers down that path.
And while some of our clients are obvious "Valentiners", like OldTimeCandy.com and OrganicBouquet.com; we've got the "other" covered too like with kitchen gear from Katom.com that I know my wife would prefer  – even over chocolate!
Unlike many other holidays where gifts are purchased far in advance of the date, you still have a small window of time (a week really) especially if you are pushing offers for experiences (like spa days or mini vacations) or even gift cards to get consumers to buy.