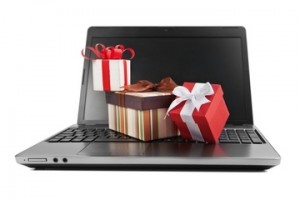 By Durk Price
I'm trying to digest all the holiday predictions for online shopping this year and make some reasonable predictions of my own.
Most of the major research firms agree that there will be growth.
The National Retail Federation expects that overall holiday sales (both online and offline) will be up 4 percent over last year.
eMarketer forecasts that this year, online holiday season sales (including all online sales during November and December) will reach $54.47 billion, up 16.8 percent over 2011 levels.  This will be the fourth consecutive year that online holiday sales post annual growth in the mid-to-high teens, after falling to 8.2 percent growth in 2008 during the economic recession.
Coupled with that data, I'm also looking at numbers from our client's last year during the holiday shopping season to make my own projections.
We had some great growth for Q4 of 2011. For virtually all of our clients, when they had a holiday product to sell, outperformed the market growth of 16.8% in their respective affiliate channels Year-over-Year.
However, I am very conservative about projections and there are so many factors to take into account.
I always make sure to look at metrics for clients that had been with us a while – not programs that are new to us or new merchants that just launched in the affiliate channel. Having year-over-year stats is a good indicator.
We also look at and evaluate new technologies and how they will play into this year's selling season – such as mobile – or new social platforms like Pinterest.  I also take into consideration external factors such as new merchant competitors, the economy, trends for the season and more.
All in all, I am confident that 2012 will be a record online holiday shopping season.  Here's wishing everyone in the space, happiness, health and record revenue.