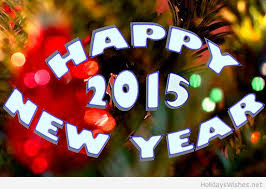 I know I have been obsessed with writing about online shopping data for the holidays, but I promise this is the last one for 2014. I'm sure I can keep to that promise since 2015 is just hours away.
I find all this data fascinating because it not only shows what actually took place, but it also gives insight into opportunities for merchants and affiliates to do better and highlights gaps that need to be filled.
When you read all the headlines you might feel like the holiday season was not as robust as previous years. The reason is that holiday sales as compared to overall annual retail sales have been trending downward for about a decade. Holiday sales in 2013, at $663.5 billion, were 18.7 percent of overall retail sales, well below the peak of 19.6 percent seen in 2004.
But the thing to notice is that a larger percentage of that revenue shifted to online shopping. And that is great news for online marketers.
The boom in online sales was the season's bright spot and yet it is also being cited as the reason for the in-store retail slump. According to comScore, desktop spending leading into Christmas was up 15 percent compared to 2013, and online sales surged in particular on Thanksgiving (up 32 percent) and Black Friday (up 26 percent). Shoppers took to the Web on Christmas Day itself with sales rising 8.2 percent compared to 2013.
And the online shopping isn't over yet. Sunday, December 28, was the largest online shopping day of the season, according to the Verizon Retail Index, which measures Internet traffic over the company's network. Sunday surpassed even the individual days over Thanksgiving weekend as shoppers took advantage of goods at more than half off.
Christmas Day also proved lucrative for retailers. Online sales grew almost as much as on Cyber Monday, up 8.3 percent over last year, according to IBM Digital Analytics. And more people browsed and shopped on mobile devices than any other day this season, with mobile traffic accounting for more than 57 percent of all online traffic, IBM data show.
And armed with gift cards from the holidays, more shoppers are expected to go online to continue to make purchases into 2015.
Here's some additional holiday shopping data:
According to new Mintel research conducted in December 2014, 67 percent of online holiday shoppers planned to buy at least half of their presents online. This already high statistic increases among: Millennials (80 percent); Generation X (72 percent); those with children 6-11 in the home (85 percent); and larger households in general (76 percent among those with five or more in the home).
Overall, 86 percent intended to do at least some shopping online, higher than the 79 percent shopping via this channel last year. Thirty-two percent of holiday shoppers started shopping before Thanksgiving. Fourteen percent of adults 25-34 and 13 percent of men 18-34 claimed they would do it the day before or the week before.
There is no doubt that this holiday season was a huge hit for online marketers, who are likely already looking at their own data and figuring out what they can do better next year.
Happy New Year! I wish you all peace, happiness, health and prosperity in 2015!!