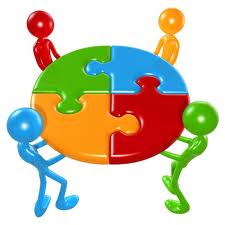 By Durk Price
Recently, I have had conversations with others in affiliate marketing that were looking to modify their businesses by selling off sites, adding services or completely retool their own business models.
Some were potentially a good fit for bigger plans we are hatching or dovetailed nicely with our client's expansion plans.  Most of these interesting opportunities came from direct (and chance conversations) with others in the space at an event or conference. Some came up by word of mouth or via friend-of-a-friend-type situations.  The common thread, however, is that all of came from random interactions where the topic was something else.
Here's a recent example: I was on a conference call about some overall social media strategy with two consultants I work with.  I mentioned something about one of our clients doing something particularly innovative. One of the consultants said that the week prior they ran into an affiliate who was thinking about the same tactic, but actually that affiliate is also considering shift away from that particular niche and is the process of considering selling their very profitable affiliate shoe site. I excitedly noted that I have yet another partner that is looking to acquire such sites and there might be a natural fit. We agree that perhaps an email introduction of all the parties might be a way to feel things out and facilitate a discussion on a potential partnership or acquisition.
Every part of that interaction took place totally by chance. Although, that randomness of making connections is something I love about the affiliate marketing industry, I also wish there was a vehicle or method to formally broker some of these relationships and deals.
Of course, if I am working on building something or is interested in buying an existing site, I would spend time looking at domains for sale on flippa.com or another domain website. But that's not the same as being able to connect with the seller and discuss a business partnership or deal.
I would pay to see and connect with others that might be able to help with my business or my client's businesses. I think others would too. Providing that type of exchange or service is not my core business, so starting up something like that (which would likely be a big undertaking) is not for me, but there are so many smart people in ours space and this is an opportunity that could really take off.