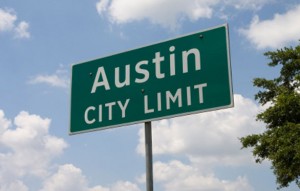 By Durk Price
I'm a little late with my recap of my trip to Austin for Affiliate Summit Central and ShareASale ThinkTank 2012, but I had a lot of catching up and following up to do after these two great events and spending nearly a week in Texas.
I wasn't exactly sure what to expect at Affiliate Summit Central. I knew that the conference was purposely capped at about 500 attendees (one-tenth the size of the annual shows in Las Vegas and New York) and that it was also only one and half days of sessions (the other shows run for three days).
It turned out to be a wonderful conference for me on so many levels. The networking was interesting and fruitful. I liked the intimacy of the show. I had a chance to spend some time chatting with a lot of different types of affiliates than I normally meet. Several local affiliates where there and at one point I ended up at a breakfast table full of Mommy bloggers. There were some insightful conversations and it was fantastic to get a lot of different affiliate perspectives.
I also managed to get in some golf with a core group of guys that I hit the links with at nearly all of these industry events. We played a marathon of 36 holes. This is always a fun time, led by Brian Littleton, CEO of ShareASale, Rob Duva, CMO of RingRevenue, and Scott Jangro, Founder of Shareist.
Of course, there were also a few delicious dinners with clients at cool Austin hot spots and another stellar party thrown by ShareASale for the ASC12 attendees.
I was also on a panel titled "Deals and Coupons and Vouchers – Oh My!" that focused on how it can easily become overwhelming when looking at all the various types of offers. It went very well and there was a lot of good information. Although at one point, our moderator, Steve Schaffer, Founder and CEO of Vertive, asked a question and by the time he got to me, I had forgotten my answer for a few seconds before recovering. And no, it wasn't a senior a moment, but the result of staying out too late the night before.  If Brian Littleton hadn't ordered pizza for our group at 1:30AM, I might not have even made it to the session. Thanks again, Brian.
At the end of our session, fellow panelist, Robert Gilbreath, Director – Ecommerce Marketing and Analytics, Calendars.com, noted how his company prefers to work with big affiliates. That statement didn't sit too well with the audience. I chimed in and mentioned how we love all the small affiliates as well, which is true – big or small – we love affiliates.  That particular part of the session was brought up over and over to me throughout the rest of the conference.
The other sessions I attended were packed with information and it the whole event was well organized and easy to navigate. Hats off to Affiliate Summit co-founders, Shawn Collins, Missy Ward and their team, for a great conference.
On Wednesday, we headed about 30 miles outside of downtown Austin to the Lakeway Resort for ThinkTank 2012. Of course, there was more golfing. But this time every one of the 180 attendees was invited to sign up for Golf with the CEO – Brian Littleton. Probably 30 people ended up on the course. It was a mix of serious players and those out there for some fun and sun. I loved the wacky golf attire many sported as prizes were given out for the best dressed in each foursome.  The whole time was videotaped and highlights (and many lowlights) were made into a funny video shown at the poolside party sponsored by Affiliate Summit the next evening.
The real networking kicked off on Wednesday night with the OPM Party. I had a great time sitting at our table chatting with people who came by for information, tasty appetizers and just to say hello. There were 18 tables with other OPMs. It was a very fun night as all attendees were encouraged to visit each table, try their appetizer, and get a special card stamped for a chance to win a trip to Hawaii. Affiliate Eric Souza took home the prize. Have fun on the beach, Eric!
Breakfast, several sessions and a huge BBQ luncheon followed on Thursday before most people headed to the lake for some downtime that included two party boats, jet skis, waterskiing and other aqua activities.
All-in-all, it was an amazing week of golf, networking, fine eating, meeting new people, connecting with existing clients and learning more about important industry issues.