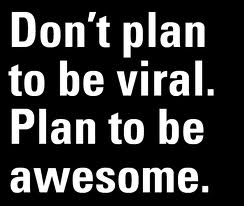 By Durk Price
One of our clients, FastSunglass.com is running a contest. The company reached out to us to ask what some affiliates might be able to do help promote the contest. That got me thinking about exactly how affiliates can chip in. They don't make any money on these contests – they're not offers. So, is it worth the time and effort for affiliates? Or is there an innovative way for affiliates to get in on the action and maybe get some "long tail" benefits?
Of course, FastSunglass.com is hoping this contest will go viral. So far, they have done a stellar job of getting the word out, but we all know that you can't plan to make something viral. There are way too many factors that contribute to the "viral thing" and many of them aren't measurable. You just never know exactly what will strike a chord with the masses. Although, like they say in the movie biz – cute kids and cuddly animals can't hurt, but that usually works for video. With contests, like videos, using social sharing platforms like Twitter and Facebook are key.
Since the FastSunglass.com contest is for Black Friday, it might be too late for affiliates to get in on the action, but maybe in the future there will be a tool for tracking this through affiliates and giving them a cut for the traffic they drive to the contest and subsequent sales.
If you know of anything that already tracks this type of thing, let me know.  I think this could be a huge opportunity in the future.