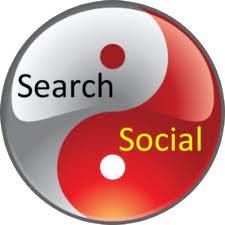 By Durk Price
Recently I was reading a report from SEMPO, a non-profit trade organization that serves search and digital marketing professionals. The 2012 marketer survey looks at spending, practice, and many other key industry data points.
The finding that caught my eye was the difference in how agencies and corporation treat search and social media.
According to the report, 60 percent of companies treat "social media and search marketing separately," as compared to agencies, where 58 percent state that "social media is very much a part of our search activity."
I was taken aback by the disconnect.  I hope that businesses will soon see the light and view search and social as efforts that go hand-in-hand. I know our clients that have embraced that integrated approach are seeing huge success.
Here are some additional key findings from the report:
87 percent of f those surveyed say that the Google updates of the last 12-18 months are "significant or highly significant."
Rising interest in mobile is still a key concern for marketers, with 88 percent describing it as "significant or highly significant", up from 79 percent in 2011.
Many companies that experimented with Facebook PPC in 2010-2011 seem to have stopped. There is a sharp drop in those who run paid campaigns on the social giant, down from 74 percent to 56 percent. Small and medium-sized businesses lead the pack of marketers who have left the Facebook spending fold.
86 percent of respondents predict growth in their interactive spending budgets, up from 77 percent in 2011 and 37 percent call this growth "significant." Just 4 percent   expect to reduce their interactive spending.
55 percent of respondents predict a rise in SEO spending.
Only 3 percent of respondents said they were cutting social marketing budgets, and 43 percent reported keeping social budgets "about the same," which is an increase from 32 percent in 2011.
56 percent of respondents said they are using Google+ for social outreach.
Over the last few years it has become clear to me that businesses view all of their online marketing efforts separately are missing out. Companies must be willing to look at how each area – search, social, affiliate, email, direct, and more – all influence each other.