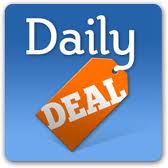 By Durk Price
Last week I attended the first-ever Daily Deal Conference. The event was held in Chicago over two days and it was non-stop networking and information about the booming daily deal space.
The big question that came up time and again focused on whether or not merchants could continue to offer these deep discounts to consumers. Of course, consumers are eating these deals up. Apps developers and deal service providers popping up every week to satisfy that need and third parties (like affiliates and tools providers) are also leveraging the current fascination with these deals to make good money right now.
But it is really the margins for merchants that will determine sustainability of the daily deal marketplace. Savvy merchants are starting to put more restrictions and rules on the coupon usage to insure that they are not losing money. Naturally, there is a branding and customer acquisition piece of this daily deal puzzle, but complications arise when less-than-online savvy local merchants aren't sure of their own strategy for opting to participate.
In addition, the hyper competitive nature of the space often means that local merchants have multiple daily deal services calling on them to sign up and offer discounts. This can lead to confusion for the local businesses who may be weighing more than one deal.
The good news however, according to speaker David Sinsky, Head of Data at Yipit, is that he estimates about 70 percent of merchants come back to run a second deal within 12 months of the first.
As to the opportunity in the market, a DealNation survey released at the event showed only 9 percent of the consumers surveyed even have purchased a daily deal meaning the market has very little actual penetration into the normal consumer usage. Another part of the survey, particularly interesting to our retail merchants, is that 74 percent of the participants said they would be a daily deal if the discount was "less than 50 percent".
There was also plenty of talk about heavyweights like Google and Facebook entering the space the implications of that for Groupon and smaller daily deal firms.
Also conspicuous in their absence was Groupon or LivingSocial, the two dominant players in the space. And that was with Groupon being headquartered in Chicago where the event was held.