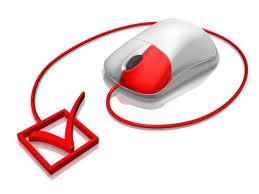 A couple of weeks ago I posted about how much I was looking for to attending Channel Advisor's Catalyst conference. Now, I have even more reason to be really excited.
The eAccountableOPM team will be exhibiting and in our booth we will be conducting surveys on demand. Let me explain. When people to come to our booth they can asks us a survey question and have responses to that question from between 100 to 200 consumers in less than an hour. Cool, huh?
We'll also post each question asked and the response on big board in our booth.
The way we are able to process these inquiries so quickly is by working with our market research partner Clear Vision Research to instantly access a database of more than 1 million consumers.
We worked with Clear Vision on a recent study we conducted. You can download of a free copy of  the Cashback, Offers, Deals and Coupons Research Paper. In doing that survey, questions were very well thought out and methodical and we spent several days gathering and analyzing the results. And that's really what businesses should be doing if they want to get data that is meaningful and statistically relevant.
We are also proud to announce that the The Performance Marketing Associations' Industry Advancement Council (which I am a member), in conjunction with eAccountableOPM and Clear Voice Survey, conducted the "Online Consumer Offer Value Study" to help measure the value of services from coupon, offer, deal and reward publishers who offer loyalty programs.
The PMA just posted their summary results of that study today. You can find them here. If you are a member of the PMA, like me, you can get access to the full survey results.
I guess you can see that I love data surveys and that is why we just thought it would be a fun and entertaining endeavor to let attendees of the Catalyst Conference see an instant version of that polling technology. In addition, we will be providing a complete report of all responses to the conference attendees as well as sharing them with our eAccountableOPM clients.
So, if you're attending Catalyst start thinking of questions you might want answered. I'm betting that we will be doing a lot of consumer polling about use of mobile technology and online shopping habits. I can't wait for the results.