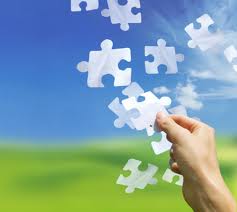 By Durk Price
With all the social media services and technical innovations out there, we've been finding new ways to add high-value services to our client offerings.  It wasn't that long ago that outsourced program management firms, like ours, were just managing affiliate programs for clients. But for us, that has grown and evolved to include many other tasks that integrate into our client's overall marketing strategy.
We are true partners in helping not only running our clients' affiliate programs, but also placing LinkedIn ads, helping them develop Facebook pages, formulating daily deal strategies and more. So, that has me wondering…have OPMs become agencies?
Of course, traditional digital or online marketing agencies are usually responsible for the clients' overall marketing efforts including media buys and online advertising, and while most OPMs aren't doing those tasks, they are certainly taking on more when it comes to client's online efforts.
As clients become more educated on the value of performance marketing and affiliate marketing, they realize what we have been saying for years, affiliate marketing works best when integrated with other marketing efforts – online and offline – including search, advertising, newsletters, email, branding and more.
In addition, the need for OPMs to add more services has increased as the landscape becomes more competitive. Several years ago there were only a handful of OPM firms, now there are dozens of them. Distinguishing our OPM firm from competitor's means offering additional value, being able to show ROI and continuing to adapt and leverage new methods of online communication to increase clients' reach.
I fully expect that this evolution for OPMs will continue – if not accelerate. That means keeping pace with market changes but also being innovators as well. I am always traveling to shows and conferences, keeping up top of tech news and thinking about new ways to leverage what I'm learning into creative solutions that benefit our client's and partners.
It's hard work but it's also one of the most exciting times for OPM businesses that are willing to grow and adapt. I love the challenge and wouldn't have it any other way.