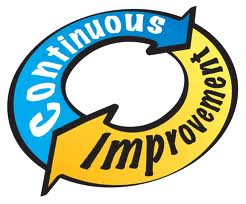 By Durk Price
A while back I wrote about the evolution of Outsource Program Managers (OPMs). This change from simply managing a brand's affiliate program to the addition of more services and being tied more closely with the brand's strategic online position once again warrants looking at how the OPM business has continued to evolve into more of an agency model.
But first, let's look at what traditional agencies themselves have morph into. Traditional ad agencies have become digital agencies out of necessity. This is what their clients are demanding, so they must get on board. But most are struggling with a serious lack of in-house knowledge about all the digital disciplines including search, social, email, mobile, etc.
In addition, agencies are seeing their margins disappear. Wherein they used to make the bulk of their revenue on the "creative process" and the production of ads and video, that is now being highly scrutinized and clients want a direct return on their investment.  It is no longer acceptable to put ads out and hope that a certain number of people might see them Many brands have been won over by the proven pay-for-performance model and agencies are not accustom to doing business that way.
All of these complicated factors and many others, have often resulted in the biggest of brands reducing the number of agencies they work with and looking for a more holistic view of their online marketing efforts. That still means that huge brands have multiple agencies, but many are looking for some kind of consolidation – using 10 rather than 200, Yes, I said 200. And in the case of Proctor & Gamble, the consumer packaged goods behemoth, last year it announced would be taking much of it advertising – both online and offline in house.
We have noticed over the last several years that our clients are asking more and more of us. They don't want us only to manage their affiliate programs, but to be partners that are fully involved in their online strategy. And in many cases we have initiated these changes by our deep understanding of online marketing. After all, companies seek out someone to manage their programs because they either don't have the in-house resources or the expertise. But we do – years of it.
Plus, we are adamant that that the performance model can be applied to nearly everything. It takes some education on our part to impart that knowledge to the clients, but once they get it they love it.
To that end we are going to be announcing some new services, including social, email and mobile to all of our clients. This is based on our deep knowledge of the space and demand from clients.  We love innovation and we also love when our clients directly benefit from new thinking.