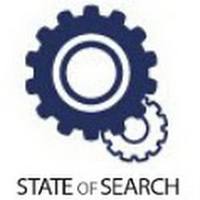 By Durk Price
Next week I'm heading to Dallas to speak at the Dallas/Fort Worth Search Engine Marketing Association's annual meeting. This year, the association has expanded its November meeting into a one-day event, called The State of Search Conference.
The conference will feature three concurrent tracks covering SEO, PPC, and Social Media Marketing and focus on a variety of important search issues including organic search, paid search and social media marketing.  It will also dive into Google's significant algorithm changes (Penguin) as well as recent modifications to AdWords.
It'll be fun to head back to my old stomping grounds of Dallas, where I lived for a good portion of my life. But I am really looking forward to giving my presentation on State of Affiliate Marketing.  I plan on covering a lot of the issues brought up in the November issue of Internet Retailer:
·         The value of the affiliate channel in the sales process
·         Managing any fraud: Removing bad affiliates
·         Trade name management policies for affiliates (after all a big focus of the event is PPC/SEO)
·         And more…
I'm also excited about the other speakers. Chris Brogan CEO & President of Human Business Works and Duane Forrester, Senior Product Manager for Bing Webmaster Tools  will be giving keynote speeches.  The event also has an impressive roster of exceptional speakers including one of my favorites – Wil Reynolds, the Founder of SEER Interactive, a Philadelphia-based SEO firm.
And, my son Keaton, still lives in Dallas. So he and I will get together. It'll be a real fun and interesting trip for sure.