Through proper management of Raw Generation's paid and organic Amazon marketing strategies, and dedicated support to ensure product up-time, eAccountable successfully drove 145% YoY growth.
"We're extremely excited with the success eAccountable has made of our Amazon marketplace, which has proven to be one of our more valued vendors and partnerships. We look forward to continued growth!"

-Anthony Berardo (Raw Generation Marketing Director)
Raw Generation & The Challenge
Raw Generation, an all-natural juice cleanse company, has been a client of eAccountable's since 2017. Raw Generation is an online leader in all-natural juice cleanses that can be used as a meal replacement, to assist in dieting or for running a cleanse. They sell their products in 3, 5- and 7-day increments and have numerous options from protein cleanses to "green" vegetable packed juices.
Beginning in 2018, eAccountable took over the management of Raw Generation's Amazon account. Raw Generation set our goal of increased sales and traffic on Amazon.
145%
Increase in Sales Revenue YOY
152%
Increase in Click Traffic YOY
Through a holistic focus on both organic Amazon content, Amazon paid ads and creative strategies to drive traffic from outside of Amazon to their store page and products listings Raw Generation successfully increased sales revenue by 145% YoY, and click traffic by 152% YoY.
YOY Sales Growth – 2018 vs 2017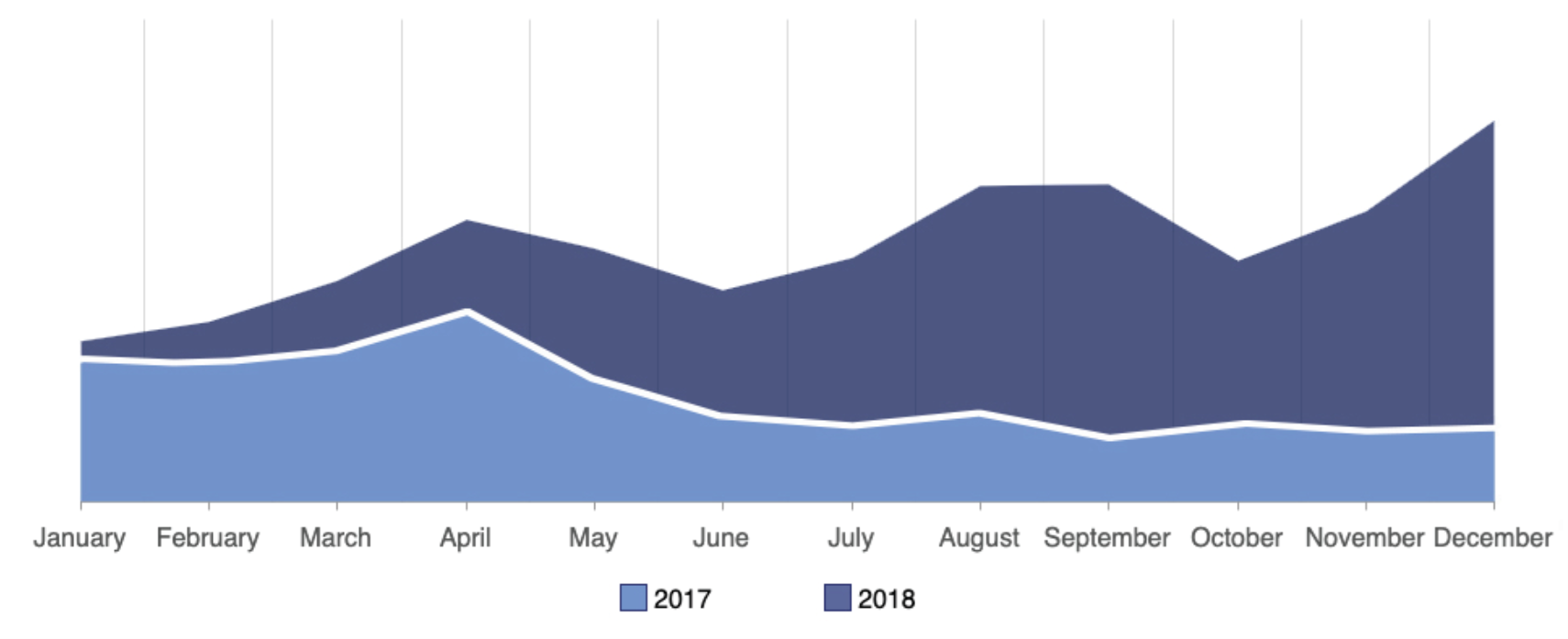 Jumpstarting Organic Growth
Prior to the Amazon partnership, eAccountable was running several marketing services for Raw Generation, including; Google/Bing PPC, SEO, Paid Social, and Affiliate marketing. The transition for eAccountable to take over Amazon was seamless, and within the first month of 2018, Amazon sales revenue had already increased 13%.
eAccountable's initial focus was on the optimization of organic content. All listings needed titles, key product features, search terms, and categories evaluated and optimized. In addition, each listing needed unique Enhanced Brand Content to increase conversion rates. To complete the content overhaul, eAccountable worked in-tandem with Raw Generation to create an Amazon StoreFront.
Within the first 3-months, Raw Generation increased traffic by 105%.
Traffic Growth (First 3 Months)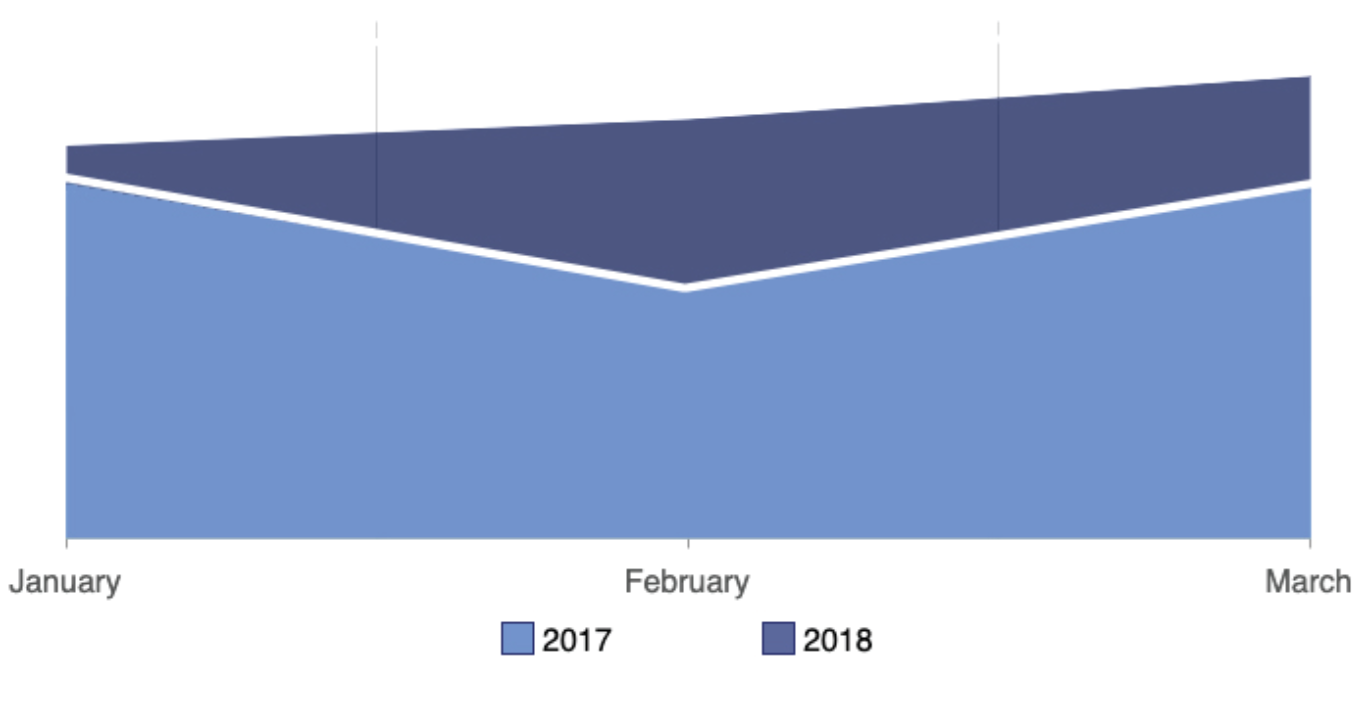 Accelerating Sponsored Ads Growth
Once the Amazon listings were organically optimized, the focus shifted to running paid ads on Amazon. Through detailed keyword research, and a combination of automatic and manual campaigns, eAccountable was able to determine the customer search terms with the highest conversion rates. Within the first 4-months of running sponsored ads, Raw Generation generated saw 83% lift over organic alone at a $5.66 return-on-adspend.
Organic Growth Through Paid Advertising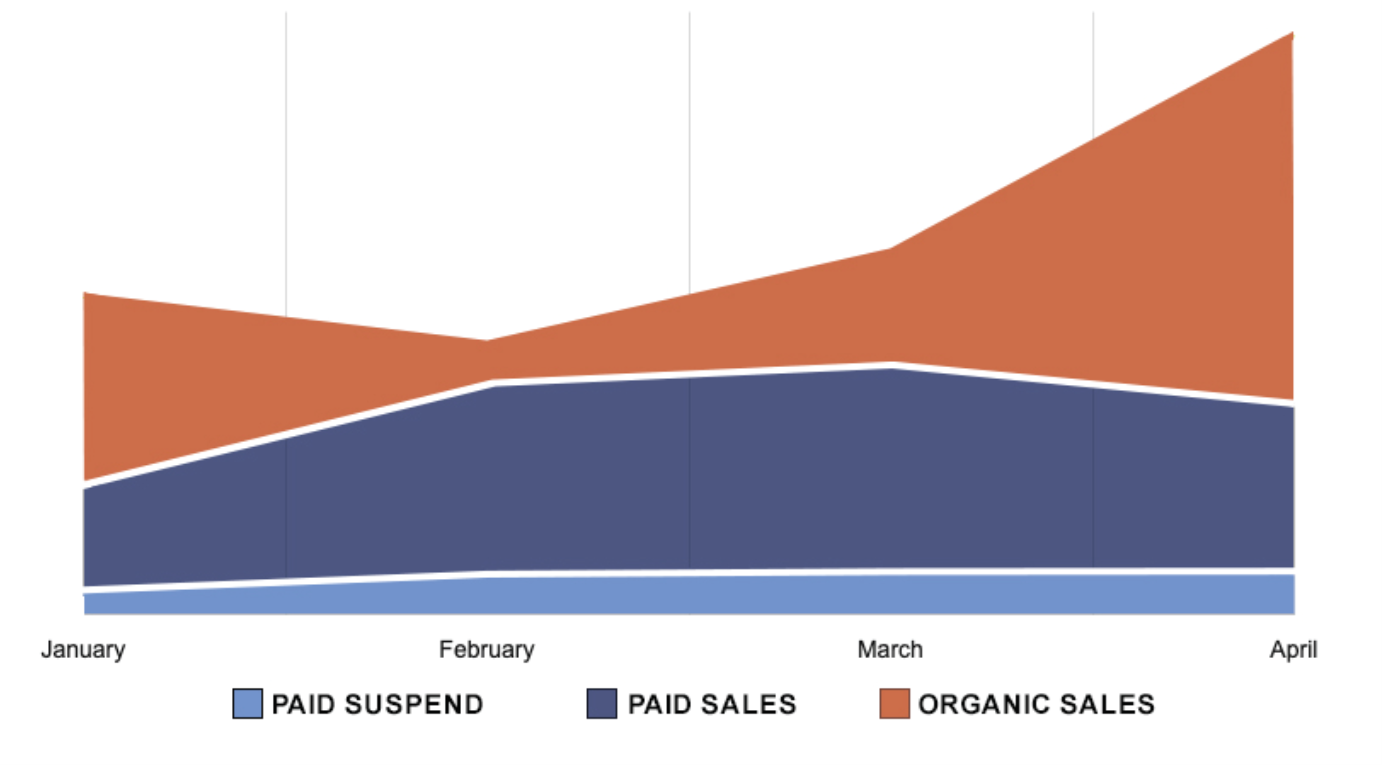 Growing Amazon Through Outside Marketing Channels
Through the first 9-months of 2018, Raw Generation's Amazon sales grew steadily, ending September up 401% YoY. After a slower October, (sales being up 214% YoY) eAccountable began using additional promotional methods outside of Amazon, to begin pushing trafic and social signals to Amazon. eAccountable started running monthly Social Media Promo Codes designed to push select Google and Facebook traffic to Amazon. As a result, December was the highest sales month for Raw Generation on Amazon, resulting in 392% YoY Growth and reversing the slowing trends we saw in October.
Amazon Growth Through Outside Marketing Channels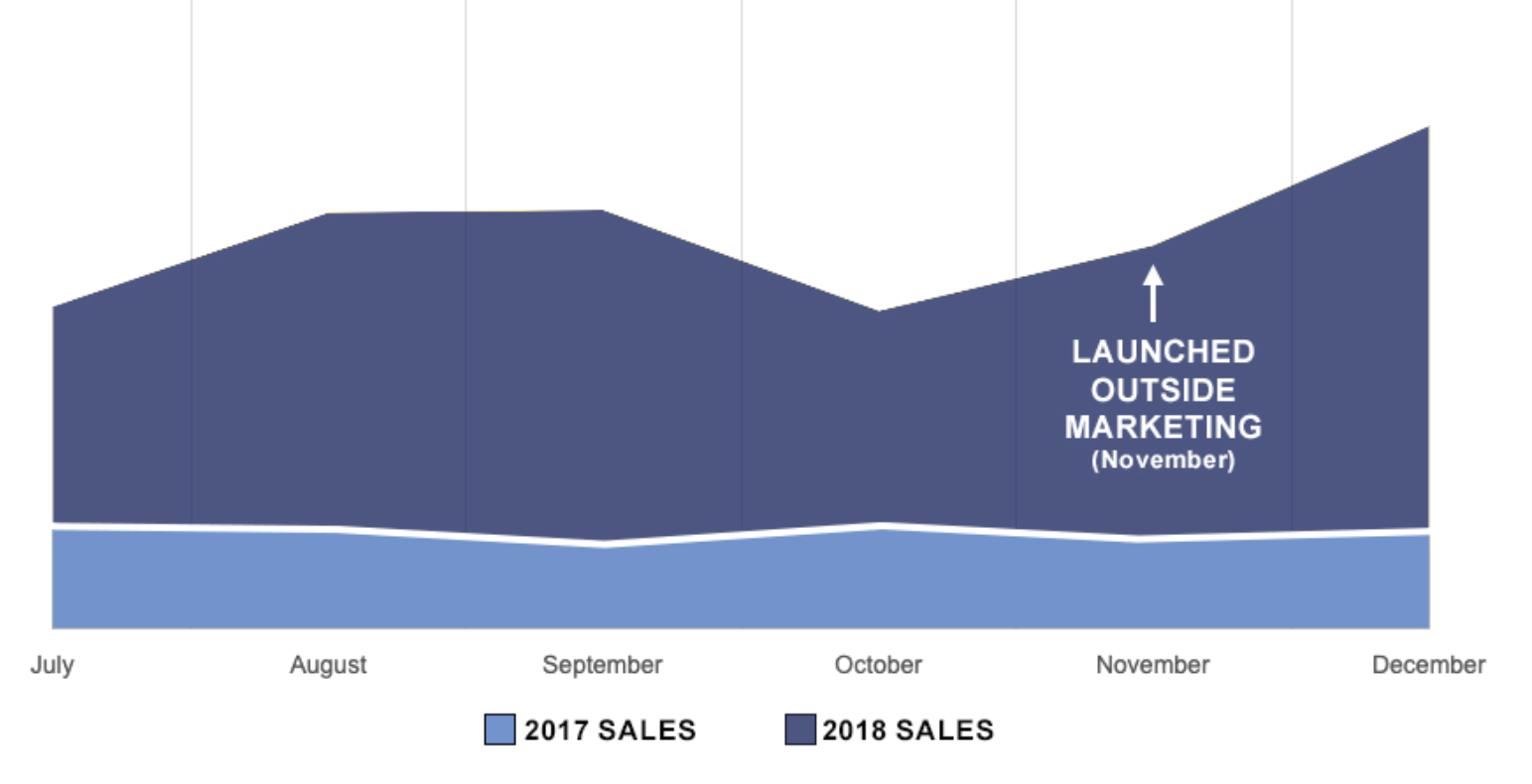 Conclusion
Amazon is continuing to grow as a marketplace for Raw Generation, with sales skyrocketing even further in January 2019, up 475% YoY. In 2019, through continued use of the above strategies while capitalizing on new initiatives with Amazon we're estimating another record-breaking year for Raw Generation with our team forecasting, an increase of 248% from 2018!
While these ad strategies have been a strong factor in the growth of the Raw Generation business, managing Amazon isn't something we as an agency could do without the effort put forth by the Raw Generation team. Amazon as a source of successful, revenue takes a commitment from the in-house team to uphold compliance with Amazon's strict policies and put processes in place to handle the new business if you want it to be a successful, growing channel.
About eAccountable
Founded in 2000, eAccountable is a digital marketing agency headquartered in Denver, Colorado. For almost two decades, online retailers have partnered with us to increase revenue, acquire new customers and build brand loyalty. Through an integrated multi-channel digital marketing approach, we have helped our clients, across many industries, recognize quick and extremely impressive results.
If you're interested in learning more about how eAccountable can help you on Amazon, please contact info@eaccountable.com and request a free audit!