Affiliate Marketing
Typically Accounts for 10% - 20% of Overall Online Sales for Major Retailers
Even Google* is getting on the bandwagon providing data-driven proof on how Affiliate Marketing helps retailers:
What is Affiliate Marketing?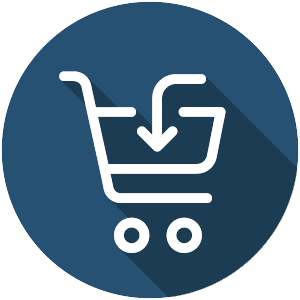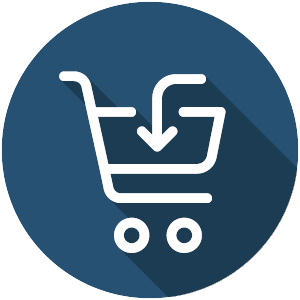 Affiliate Marketing is a marketing channel that allows retailers to take advantage of a network of thousands of savvy online publishers, influencers, review sites, cashback/loyalty, coupon and deal sites to drive sales, build brand loyalty and acquire new customers – all in exchange for a commission.
A well implemented affiliate marketing program typically accounts for 10 – 20% of online sales for most retailers. It is exceptional for both smaller and big ticket items. There is a perception that affiliate marketing is only for consumer goods, but we have seen it be very successful with B2B clients and in supporting lead generation.
Commission-only sales
Low Risk, High Return
Broad Reach, High Brand Visibility
Great Platform for Retailers to Launch New Products
Affiliate Shoppers Spend More than Non-Affiliate Shoppers
Affiliate Shoppers Convert Higher than Non-Affiliate Shoppers
Track New-to-File and easily compare performance with other online marketing channel
Get a Free Affiliate Marketing Audit!
Whether you have an established affiliate program or you're interested in launching your first one, reach out to us today and receive a complimentary Affiliate Program Audit.  We'll show you opportunities to get your brand and products listed with more publishers, cut costs and grow your overall business profitably.
How Affiliate Marketing Helps Retailers
Affiliate channel accounts for 10% to 20% of overall online sales where implemented
Creates consistent messaging across multiple sites
Improves conversion rates
Grows Average Order Value
Expands brand reach and awareness
MOST IMPORTANTLY: Grows Revenue
The Stats Behind Affiliate Marketing
According to Internet Retailer and Google some of the staggering statistics associated with Affiliate Marketing include: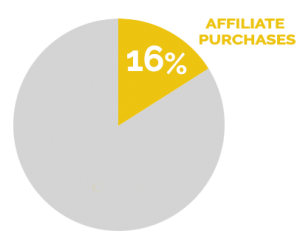 16% of all purchases online are from affiliate marketing
Google processes over 200,000,000 searches for coupons every month - in the US alone. Over 50% of these searches are for a coupon specific to a brand or major retailer.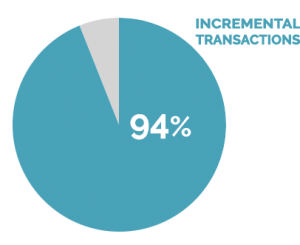 94% of transactions driven by coupon affiliate paid search ads were incremental - meaning they were not already on the retailer's site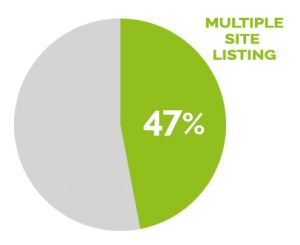 47% of shoppers agreed they are more likely to buy a product if it appears on multiple sites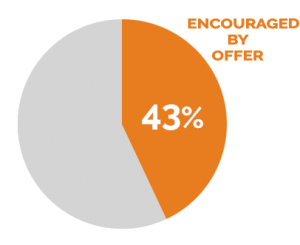 43% of shoppers indicate that seeing an offer on an affiliate site helped encourage them to buy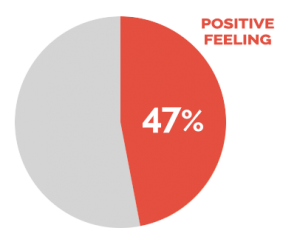 47% of shoppers agreed that they have a positive feeling about a company when they see them represented on special deal and loyalty sites—because that makes them believe a brand is in touch with their needs and up to date
Hear what clients say about our services...
Joe Schmidt - Best in the Business. I've known the team at eAccountable for going on 10 years and they've never let me down. We've worked on nearly 6 accounts together and they never stop at any one stream of revenue or opportunity, they always show up with novel and new ideas on how to achieve our goals. I cannot recommend them highly enough.

D.M. - eAccountable has an excellent knowledge of the business...but even more important for PureFormulas, is the fact that we can rely on these great folks to get the job done in an efficient manner. Our partnership has been built on an impeccable value system that consists of transparency, integrity, and revolving in a culture driven by mutually agreed results and accountability. We love working with Durk, Stephanie and all past and present eAccountable team members -- rare combination of driving outstanding results at a cost that's extremely approachable. Thanks for all you do for the PureFormulas team!

Lisa Sodolak - I don't even have to think about Affiliate Marketing. With eAccountable in our corner, we don't even have to think about our Affiliate Marketing programs. Instead I can focus on other areas of marketing while they manage our 2 affiliate marketing portals and communicate our progress back to me. It's a relief to have a partnership that you don't always have to check up on to make sure they are doing a good job for you! After several years, our affiliate marketing channel continues to grow each month."

B. Mansfield, Senior Marketing Director - 7 years and counting. We started at ground zero, and every year since our affiliate sales have grown. This year is no exception. Durk, Stephanie and the rest of the team are professionals to the 9th degree. This year we brought on the Adwords and SEO side of eAccountable, we have no doubt that we will see the same growth in sales as we have seen in the affiliate program over the years. 5 stars and more, eAccountable meets and beats our goals.
Affiliate Marketing Networks We Use
eAccountable works with high quality tier-one networks, eAccountable is a recognized partner agency with each of the networks they work with, providing advertisers with pricing and benefits that they don't typically receive by going direct. Examples of these networks are provided below.
Online Publishers, Coupon and Cashback Sites We Use
eAccountable works with high quality content publishers, bloggers, Influencers, reward/loyalty, reviewers and coupon sites.  eAccountable has long term relationships with these publishers allowing for faster time-to-market, better placement, the removal of incorrect User Generated Content (UGC) controlling deals, making sure affiliates don't impact your Paid search campaigns (PPC), tracking, reporting and returns. Examples of these publishers are provided below.
Deliverables for Affiliate Marketing Include
Turn-key program strategy
Day-to-day program management
Payout recommendations
Implement tracking for the program
Aggressively recruit strategic Publishers/Partners/Affiliates
Publisher/Partner/Affiliate recruitment, activation, retention and growth
Publisher/Partner/Affiliate communications
Monthly, weekly and daily reporting as required>
Program corrections and accounting management
Brand management of keyword policies and offers, deals and coupons
Affiliate Program Management Process
Learn more about the Affiliate Program ManagementProcess eAccountable deploys to assure success in building or growing an affiliate program. This detailed process includes program evaluation and audit, onboarding and launch sequence, g-live and recruiting, reporting accounting and more.
Additional Affiliate Marketing Resources
Why eAccountable for Affiliate Marketing
With 19+ years in the Affiliate Marketing space, eAccountable is a pioneer in this continuously growing marketing channel. During this time, we have not only formed powerful relationships within the industry, we have also done what few others can - leverage Affiliate Marketing and other marketing tools to create and execute on a lucrative, integrated multi-channel approach - both online and off.
Want to Know What Your Competitors are Doing in the Affiliate Channel?
A critical component in establishing a sustainable affiliate marketing strategy is via a thorough analysis what your competitors are doing in this channel. We offer a complimentary
Click to request a free Affiliate Marketing Competitive Roadmap. This free report will show you exactly what your competition is doing in affiliate marketing and gain key success insights.