Have a question, like to know more, or wondering if we can help you?
Let's talk …
A chat is the quickest and easiest way for us to start helping you.
But who you need to speak to depends, of course, on what you need.  So please contact us – either by calling 866-209-0669 or just complete the short form on the right.
Maybe you have a general inquiry …
… or a question about what we can do together and how it works …
… perhaps you'd like a FREE, no obligation, audit to discover what digital marketing will work best for you.
Whatever it is, get in touch now – before something else distracts you.
To talk to us right now please call 866-209-0669
Or fill in this form and we'll get back to you.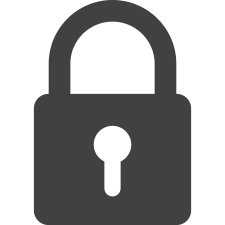 Your personal information is always protected and never shared

Best in the Business – I've known the team at eAccountable for going on 10 years and they've never let me down. We've worked on nearly 6 accounts together and they never stop at any one stream of revenue or opportunity, they always show up with novel and new ideas on how to achieve our goals. I cannot recommend them highly enough.
Joe Schmidt
Co-Founder, Tom & Joe

eAccountable has an excellent knowledge of the business…but even more important for PureFormulas, is the fact that we can rely on these great folks to get the job done in an efficient manner. Our partnership has been built on an impeccable value system that consists of transparency, integrity, and revolving in a culture driven by mutually agreed results and accountability. We love working with Durk, Stephanie and all past and present eAccountable team members — rare combination of driving outstanding results at a cost that's extremely approachable. Thanks for all you do for the PureFormulas team!
Daniel Moure
CMO, PureFormulas.com

It is one of the best-run agency relationships I have. eAccountable brings high quality and new publishers that the client wouldn't have otherwise known about. The team has good project management skills and always meets deadlines. They are experienced and flexible."
Tim O'Connor
CMO, Excelligence Learning Corp

eAccountable has spurred over a 700,000% increase in PPC ad engagement. The team at eAccountable is professional, communicative, and accountable. Their team is committed to your long term success and are dedicated to your brand — not making a quick buck."
Nature's Mace