In 2018, 50% of all ecommerce searches began Amazon. This surprising fact means that it's critical for retailers to not only sell their product on Amazon, but also step up their game when it comes to marketing their products on Amazon.
With over 100 million consumers a year ending up on Amazon when conducting their product research, you want your brand to rank well in order to capitalize on this traffic. This post will dive into the strategies new and existing Amazon sellers can use to position their products in front of shoppers. So keep reading!
Internal and External Promotion
Just because your product is on Amazon doesn't mean it's going to sell. You need an ongoing marketing plan in place to support your Amazon launch and continually drive growth. Amazon is a tricky so do see solid growth it requires a strategy that covers both external and internal marketing. 
External Strategies:
As we've seen, there is a direct impact on sales when you begin pushing traffic from outside of Amazon to your Amazon listing.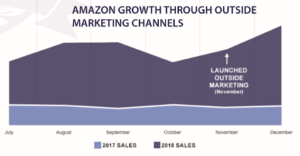 Let's explore a few ways that you can push outside traffic to your Amazon products:
Paid social ads: At first you'll want to divide up your paid ad spend up on Facebook, Instagram, Twitter and Pinterest but over time refine your spend to the channels driving the most qualified traffic. 

Paid search: You might know what works for your own website, but dedicated a small portion of your budget to drive PPC traffic to Amazon can help jump start your sale and will be well received by Amazon.

Promo Codes: Create a custom promo code and share with customers through social media, emails, or influencer marketing. Within Amazon you control the promotion and how many units and transactions customers can redeem it on.

Backlinks: Earn links to your Amazon page with influencer marketing, guest posting and content marketing strategies.
After all this, make sure you can track your results with the Amazon Attribution Beta. While brands must apply to this program, the Amazon Attribution Beta is the ultimate tool to track how these outside channels work with Amazon. The tool provides brands with unique URLs, so you can track the performance of channels like email, social, search, display, etc. that push traffic to Amazon.com. 
Internal Strategies 
Most importantly you'll also want to capitalize on the internal marketing channels available to you on Amazon to win the Buy Box and position your products for success. Based on what we've seen work, we've highlighted some internal strategies to lead to a successful presence on Amazon:
Win the "Buy Box:" When multiple sellers sell the same product, one seller is highlighted in the Buy Box and you want that to be your brand. Things like price, reviews and shipping reliability are all considered when Amazon chooses which item shows up in the Buy Box. However, price remains to be the most dominant factor in winning the Buy Box.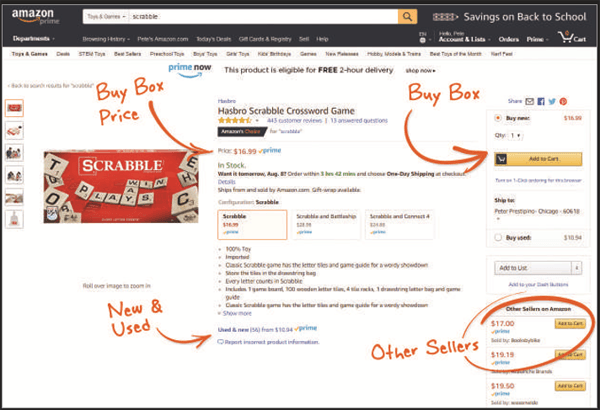 Rank high on Amazon product search results: Most Amazon consumers rarely move past the first page of search results so you want your product to show up on that first page. Amazon takes a few things into consideration when ranking the order of products including text match, price, availability, selection and sales history. Use a tool like

Merchant Words

to identify the keywords you should be associating with your products in the titles and product description.

Sponsor your products

in Amazon so that they rank higher in search results. You only pay when consumers click on your sponsored products—it's not priced on a cost per views model which is nice. Amazon allows for multiple types of ads on Amazon, including ads that sponsor your product, highlight your brand, or even run campaigns to show as a substitute product to your competitors. We've seen that running paid ads on Amazon helps lift totals sales.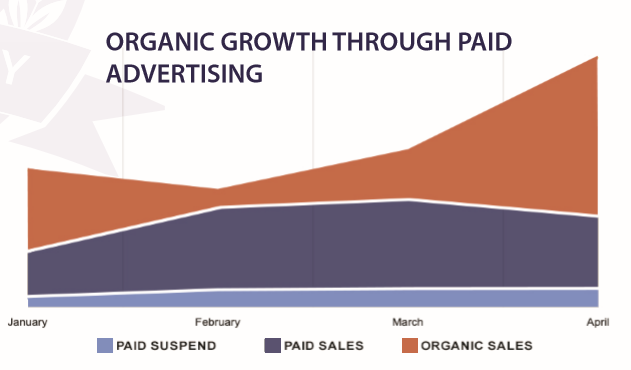 Working with Influencers on Amazon 
In 2017 Amazon launched personalized online storefronts for influencers. In these storefronts, influencers can display their favorite items and earn a commission on sales that come through their Amazon storefront.
The influencers get their own page and URL to share with their followers on their blog and/or social profiles. Amazon vets influencer applicants by their presence on Instagram, Facebook, Twitter, or YouTube. They vet both for the number of followers an influencer has and their engagement levels which helps ensure high quality partners. Influencers are compensated on a commission basis with rates ranging from 1%-10% that is paid out by Amazon, not the brands.
To find influencers who already have a strong presence on Amazon and are helping brands sell on Amazon, check out Influence.co for some insights.
Reviews on Amazon 
Reviews are essential on Amazon. 90% of consumers on Amazon state that reviews influence their purchase decisions.  Consumers want to see what their peers thought of your product when they purchased it, so your brand needs to keep a pulse on it's ratings.
A good rule of thumb to reach for is a minimum of 10-15 product reviews per product and at least an average of 3.5 stars.
Since reviews are so crucial to a brand's success on Amazon, here are a few things to consider:
Brands are not allowed to incentivize reviews. So, you can't send out a product and in return ask for reviews of that free product.

If you ship your Amazon orders try sending inserts in your product asking consumers for reviews.

Be careful about the description text you give your products, you don't want to make any false claims or mislead your consumers—this will result in a bad review.

Provide great customer service and answer your consumers' questions in a timely manner.

Reach out to consumers who gave you a bad review. If you're able to fix whatever problem was there in the first place, they can go back and edit their review.
We recommend using an automated review tools, like XSellco, if you surpass 25 orders per month. 
For new products, Amazon offers an Early Reviewer Program. The Early Reviewer Program helps you get up to 5 reviews by offering customers who purchased your enrolled items a small reward ($3 Gift Card) in exchange for providing feedback on your product. Each product costs $60 to join, and is paid once you get your first review. 
Run a Competitors Analysis 
It's crucial to always keep a leg up on your competitors. With so much competition and clutter on Amazon, you need to always find a way to be ahead of the game. To keep your products ranking higher than your competitors, it's key to periodically run a competitor analysis, looking for things like:
Price: You want your price to be lower than your competitors' price and you want to ensure that you're winning the Buy Box and low prices is crucial to both of these things.

Images: Amazon's consumers are very visually driven so make sure that you have more and higher quality images than that of your top competitors.

Text: See what verbiage the products that rank higher than your brand's products are using and try to figure out why they're ranking higher and consider mimicking the verbiage that you stumble upon.
Launch a Coupon 
Many consumers head to Amazon under the assumption that Amazon is going to have the best deals on the web. Catering to this assumption, a coupon is a promotional tool available to all sellers. Coupons, as opposed to other Amazon promotional methods, provide the most visibility because it shows on search results pages.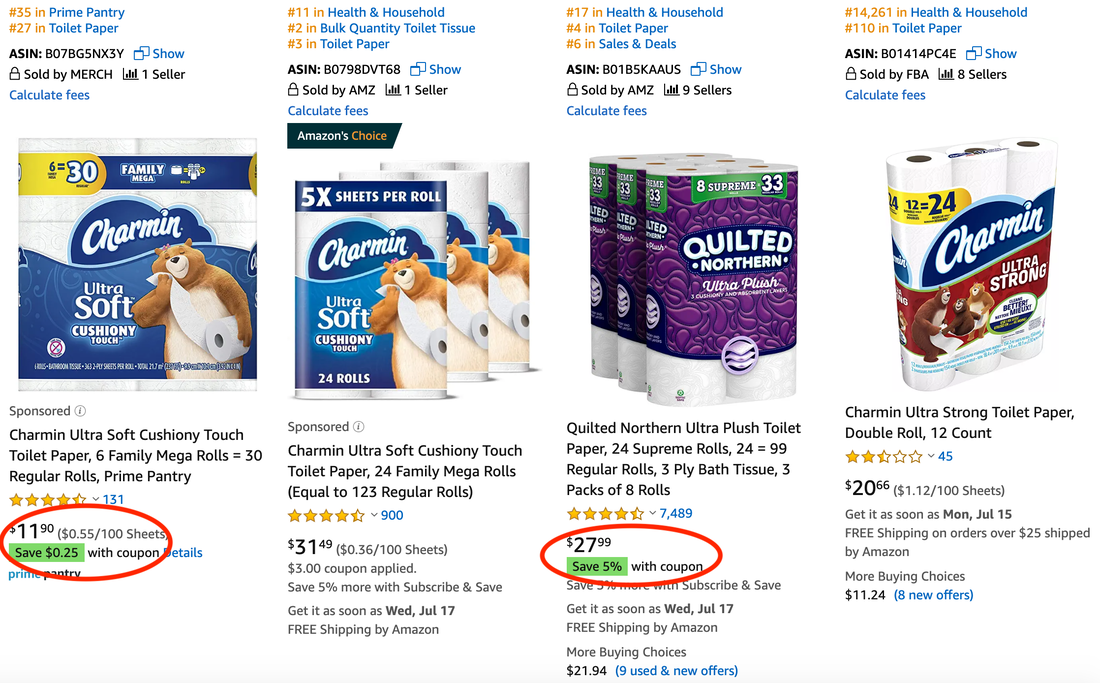 Coupons can be a percentage off, or a dollar-amount off, can apply to up to 50 products and can run for up to 90 days. Because of the increased visibility, Amazon will charge a $.60 redemption fee per transaction. Therefore, coupons work best on products with a high purchase price or strong margins. 
Finding the Right Agency Partner  
If you're not sure how to find the right agency partner to help you with your Amazon content and promotional strategies, here is a list of things we do here at eAccountable for all of our Amazon clients. Whether you partner with us or take your Amazon marketing elsewhere here's a guide for what you should be looking for in your partner:
Develop and implement an Amazon Marketplace turn-key program strategy

Conduct day-to-day Amazon program management

Manage Sellers Central (the backend tool retailers use to manage the products they have for sale on Amazon).

Optimize product listings, including titles, key product features, backend attributes, 

Manage sponsored product and brand ads

Ensure timely reviews

Support property inventory management

Ensure account health management

Conduct detailed keyword research

Evaluate and revise keyword bidding strategy

Work with Amazon on behalf of the retailer regarding issues that may arise

Create your Store Front

Develop enhanced brand content to personalize the look and feel of your product pages while providing additional product information below the fold

Send weekly status reports
Want to explore how eAccountable can power your brand on Amazon. Read more about our services here and don't hesitate to reach out for a free audit!