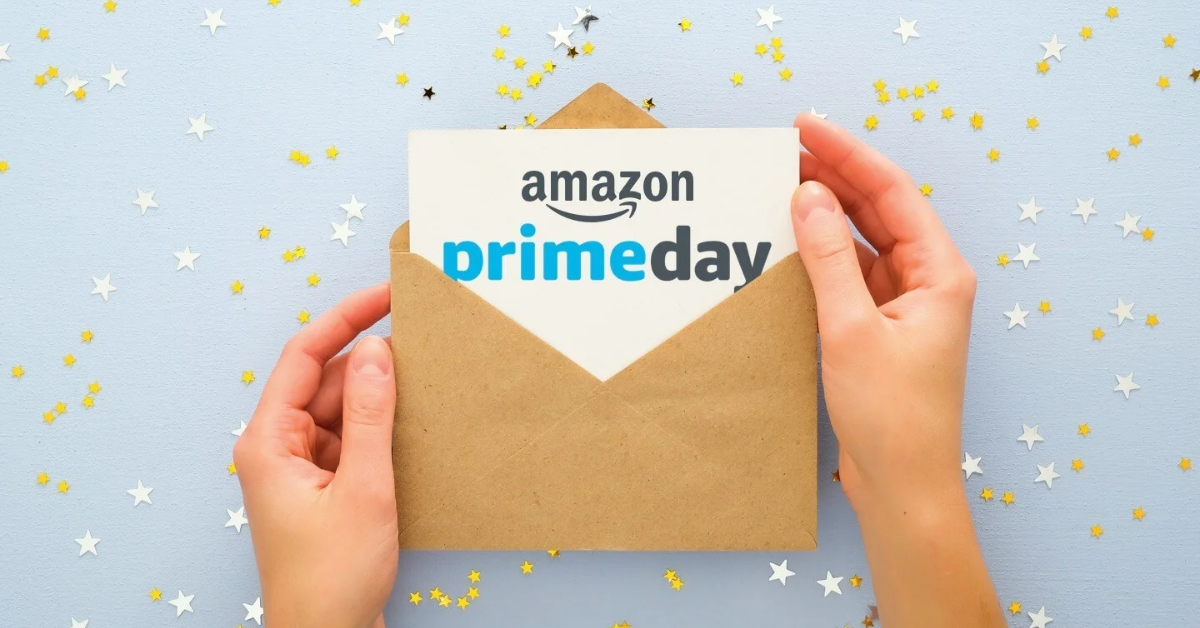 Prime Day is Amazon's biggest annual sale, offering 48 hours of discounts across the entire marketplace. As an Amazon consumer, the only measure of eligibility for the sale is Prime member status. However, if you are an Amazon Seller, there are few more things you need to consider as the event approaches.
Amazon Prime Day typically occurs in the earlier part of summer. Due to COVID-19, the sale was pushed back to October in 2020. As life returns to a state of normalcy, so is Prime Day. Amazon has officially announced that this year's Prime Day event will take place on June 21st and 22nd.
This means that Amazon Prime Day is right around the corner. To generate top line revenue during this event, it is crucial that you familiarize yourself with all things Prime Day in the coming weeks.
Amazon Prime Day: Who, What, Where, When & How?  
All of your Prime Day questions, answered by Amazon experts.
1. What did it look like last year?
After being postponed from July to October due to the coronavirus pandemic, Amazon Prime Day 2020 went off without a hitch. The annual sales event took place on October 13th and 14th last year across the U.S. and in 18 other countries.
Prime members saved more than $1.4 billion over the two-day sales event, according to a press release from Amazon. Additionally, Digital Commerce 360 estimates that Amazon Prime Day 2020 sales hit $10.4 billion – up from $7.16 billion (+45.2%) over Prime Day 2019 and up from $4.19 billion (+148.2%) over Prime Day 2018.
With over 150 million paid Prime members globally and over 300 million active customer accounts worldwide, you can leverage this global sale to reach more customers than ever before.
So if you're selling on Amazon – you don't want to miss out on this unique opportunity.
2. When is it?
The first question that needs to be addressed is – When exactly is Prime Day 2021?
Amazon has officially announced that Prime Day will make its return on June 21st and 22nd.
It is important to note that the sales opportunities transcend the 2 day sale period. In fact, prolonged increased traffic have led experts to recommend that sellers view Amazon Prime Day as a week-long event.
3. How do I participate?
Well, for one, you must be a seller on Amazon. You can be seller fulfilled, fulfilled by Amazon, or vendor fulfilled.
Now, selling products on Amazon does not mean you are automatically involved in Prime Day. To participate, you need to play the game. You can do any of the following:
Offer Coupons
Add a Sale Price
Run a Promotion
Offer Free Shipping.
Each of these options are available to all Amazon sellers in their Amazon dashboard. You can set the dates of your deals to be exclusive to the Prime Day sale, or you can broaden your deals to encompass the days before and after the event.
Additionally, experts recommend that you have multiple deals running at once.
4. What does participation look like for Prime Sellers?
During Amazon Prime Day, Amazon Prime Sellers can leverage Prime Exclusive Discounts.
Products with a Prime Exclusive Discount will display strikethrough pricing. Additionally, a savings message for Prime members will populate in search results and on the product detail page. Prices adjusted for discounts are displayed on the detail page buy box for Prime members. There is no fee to offer a Prime Exclusive Discount.
So if you are an FBA Seller, be sure to take advantage of Prime Exclusive Discounts this Amazon Prime Day (sorry Seller Fulfilled Prime sellers – you are not able to participate).
For FBA Sellers looking to participate, you must do the following:
Items need to be FBA products that are eligible for national Prime shipping.
The Prime Exclusive Discount must meet all regular eligibility criteria.
Product must have at least a 3.5-star rating (or no rating).
The discount must be at least 20% off the non-prime member, non-promotional price.
The discount must be at most 80% off the non-prime member, non-promotional price.
You must be a seller with a Seller Feedback Rating of at least 4. If there are more than 10 ratings over the last 365 days, the average is calculated over that period. If there are less than 10 ratings from the last 365 days, the lifetime average rating is considered.
The Prime Exclusive Discount price must beat the lowest price for the ASIN from the past 30 days by 5.0%. The lowest price is inclusive to all deal, promotional and sale prices across all Merchants.
Amazon Prime Day Best Practices
1. Inventory, inventory, inventory.
To be clear, nothing can happen if you run out of inventory.
Sales momentum, paid ads, coupons – they are all put to a halt with no inventory. Which is why it is critical to ensure you have more than enough inventory available to last through Prime Day.
For FBA sellers: Ship in your products 1-month before to ensure it gets there on-time. It is recommended that you have the minimum of a 2-month supply of inventory at Amazon before Prime Day starts.
For FBM sellers: Reallocate inventory from your website and other marketplaces as needed.
While there are those who think having less inventory creates a sense of urgency, know that this is not how Amazon operates.
Amazon's A10 Algorithm puts a heavy weight on in-stock inventory. Running low or becoming OOS will hurt your visibility on Amazon and allow competitors to take your position.
2. Leverage Amazon Creative Content.
More than ever before, Amazon is making a concentrated effort to empower brands with the creative tools and features they need to establish their brand equity and promote shopper loyalty. Amazon currently offers a multitude of branding features including:
Amazon Stores
A+ Content
Enhanced Brand Content
Not only do these creative features help to improve the aesthetic of brands on the Marketplace – they also provide new opportunities to drive traffic to a brand's entire catalog and increase detail page conversion rates.
3. Increase Your Bids.
On Amazon Prime Day, Sellers should increase their advertising budgets, specifically for Sponsored Products and Amazon Marketing Services. Expect to increase your bids by at least 50%. Additionally, be sure to focus on your top converting/sales driving keywords.
Every seller will be looking to advertise their products leading up to Prime Day and you don't want to miss out on valuable traffic. Remember that on Prime Day, it's better for advertisers to bid aggressively rather than to miss out on sales completely.
4. Monitor Your Budget.
Because bids and clicks are expected to rise, budgets will run out very quickly. Sellers should closely monitor their budgets throughout the day to ensure no advertising campaigns run out of money.
Advertisers can check their Sponsored Products account level budget caps located within the Advertising tab> Campaign Manager > Settings.
5. Test Ad Copy Ahead of Time.
Nothing is worse than finding out your ad is disapproved right before Amazon Prime Day. Starting now, advertisers should be testing their Prime Day ad copy, identifying those that have the highest CTR and sales for Sponsored Brand Ads and Sponsored Display Ads.
6. Put Out Fires Quickly.
Advertisers should identify fast-moving products and address issues the day of. According to Joe Selzer, it is imperative for Sellers to keep a watchful eye on their account(s). Furthermore, it is critical that they identify and respond to any issues or opportunities as quickly as possible.
"With so many shoppers flooding the Marketplace looking to 'buy now', anything hindering a Seller's ability to make their products both discoverable and buyable can spell big trouble in terms of lost sales."
7. Prepare for Prime Day Aftermath.
Many Sellers will be increasing budgets and bids for Prime Day, but the rate at which these changes are reversed back to normal will vary.
Additionally, sellers should prepare for any operational aftermath, including more returns to process, increase in customer questions, and more opportunity for FBA refunds. With this in mind, it is best you expect a gradual return of advertising budgets & bids to "normal".
8. Expect Delays in Sales Data.
If you're not seeing the sales data you expected – don't jump to conclusions. According to experts, AMS (Amazon Marketing Services) reports can take several days to become available.
9. Don't Forget to Use Other Marketing Channels.
It's recommended to run ads from Facebook, Google, etc. towards Amazon during Prime Day. Consumers are expecting the best deals to be on Amazon, so sending them there can help improve your conversion rate and sales rank on the marketplace. This will drive increased visibility during the event.
Amazon Prime Day: All in All 
Amazon Prime Day was huge last year and will be even more monumental this year. Between the mere number of Amazon Prime members and the increased competition in the marketplace, it is imperative you plan ahead.
Come up with your strategy now. Make sure all your ads, store pages, product features, search terms, and other items mentioned in this post are locked and loaded.
Remember that there is not a "one-size fits all" strategy for Prime Day. For some sellers, it's not worth participating based on the competition or category. For others, it is a critical opportunity to drive topline revenue.
Let's have ourselves a great Amazon Prime Day!
Have any questions? Reach out to us here and we'll set up a free consultation.