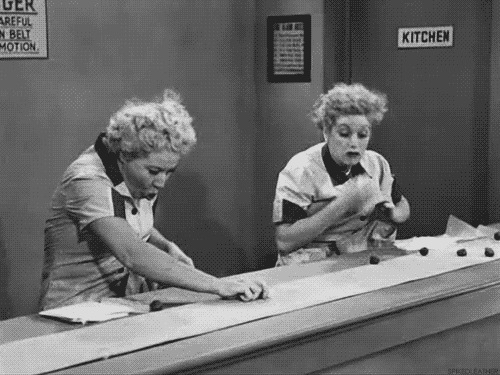 I've been doing agency work for a long time, since the year 2000 as eAccountable. Before that, I was in the commercial real estate business in Dallas, Texas and to say during my work experience I have had some "war stories" would be an understatement. But I really feel that war stories, particularly hard circumstances, can make or break a business relationship. It's how you deal with crisis management that help you grow as a business.
Crisis management case in point. We had been working with a high performing online retailer for almost 3 years. Sales were booming and our performance was booming as well. The owner of this business was on industry panels, "best" lists and was easily in the Internet Retailer Top 500 list. The company brought in a well-respected manager to help the owner make sense of everything that's going on and to tighten up the ship. This involves performing partner audits and cutting costs. During the course of this audit, the new manager discovered the company was paying 30+ vendors for various services and tools.  Some were needed, some not so much. He set about interviewing all these vendors and tried to figure out what and who was needed. Obviously, our company was interviewed and at the end of his first year, only 2 companies were retained. I'm proud to say eAccountable was one of the two.
That's not the crisis part.
Two years into helping run the business, this manager was faced with a whole slew of issues. The business was having cash flow issues, inventory was being curtailed, and all sales projections were beginning to fall as a result. Ultimately, the cash flow issues meant the company, for the foreseeable future, needed to run leaner. They were upfront about the problems and very straightforward about how they had to deal with the issues they were confronting. Our customer was apologetic for the issues they were facing. I shared with them we've been operating our business long enough to see a few ups and downs with other clients and ourselves.
How did we respond?
We were able to offer 2 strategic components as part of the solution:
We worked with the affiliates they were partnering with to explain the situation of the brand and strategically adjusted commissions while maintaining the relationships and keeping communication open. Through this approach we were able to lower costs without impacting sales, and maintain the relationship with top affiliates.

We adjusted our own agency fees during this time as we wanted to continue this long-term relationship, and continue to provide service and strategy during this tough period. We're always in it for the long haul.
The Results
We implemented these two strategic components immediately. As predicted, the sales we managed remained consistent with its prior percentage of total sitewide sales. By lowering costs and fees, our customer's recovery to business health was enhanced. With remarkable speed our customer was able to weather the issues that was affecting their business and have since come back stronger than ever.
Obviously, there was a risk in both strategies. We took the problem facing our client, adjusted our managing strategy, took a chance, and were able to turn this into an even stronger long term partnership. We stood behind our almost 20 years in the business and utilized this knowledge to craft a strategy that help our clients improve their efficiency during a time of need. We also knew that we were working with people of integrity who valued us as a partner.
Building a relationship in business is not simple nor easy. You can't avoid crisis management. When a crisis arises it not only becomes another manageable opportunity, but the outcome can define the relationship between the two companies. Our companies' single goal is to "Help Businesses Grow" and this was one example of how we strive to do so.