Here at eAccountable, one of our core values as a business is Partnership. That means dedication to partnering with our clients to help them grow profitable top line revenue and finding additional partnerships for our clients to, well, grow top line revenue. As such, we're always looking for new ways to reach prospective customers and drive them to our clients' ecommerce stores.
We're very pleased to announce the launch of MarketPlace Rewards on SurveyClub.com through an exclusive partnership between eAccountable and SurveyClub, only for eAccountable's Affiliate Marketing clients.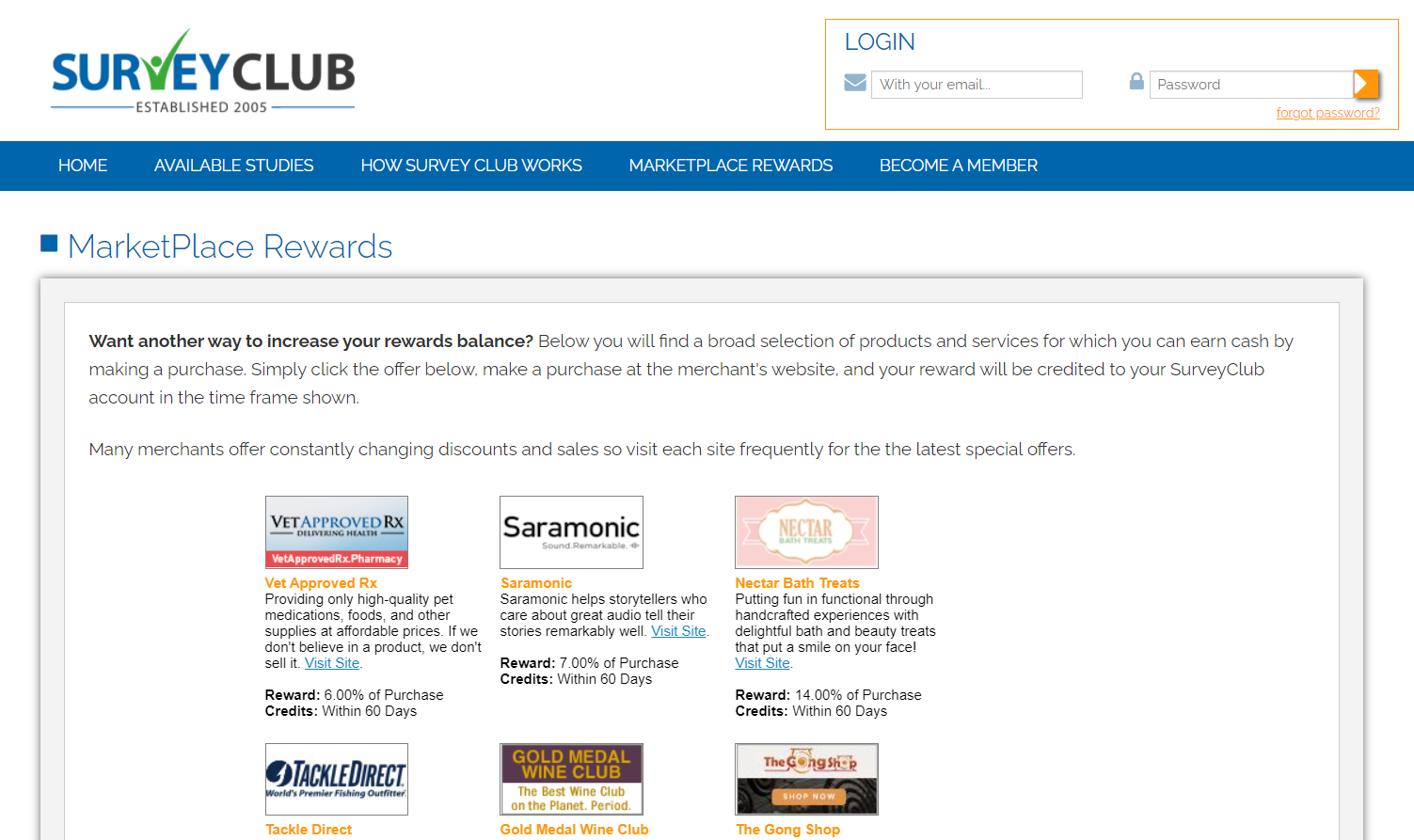 Affiliate marketing has long been one of the backbones of our service offering. We love it because it's the one digital marketing channel where you can truly only pay for a conversion. Bringing new affiliates to our clients creates more opportunities for them to find new customers.
MarketPlace Rewards by SurveyClub is a rewards platform where members can earn cash back rewards when shopping with one of many eAccountable clients.
"We are continually looking for new opportunities to help our clients reach new customers. We will continue to invest in unique programs like Marketplace Rewards," said new eAccountable President Mike McFadden.
SurveyClub is a research recruitment platform that companies and organizations use to find out what consumers think about their products and services. Members receive rewards to participate in studies and receive payment after they hit a certain threshold of rewards.
Available only to eAccountable affiliate clients, this gives the businesses we represent, the exclusive opportunity to showcase products and services to over 5 million SurveyClub members. SurveyClub is currently passing back 100% of earned commission to its members.