Search Engine Marketing
Search Engine Marketing is the major driver of revenue for online brands today. Often search marketing represents 60%+ of online sales.
Google and the other search engines continue to make changes that add to the complexity of managing profitable campaigns. eAccountable search marketing campaigns are built on the foundation of driving profitable traffic in a highly measurable format.
Search Marketing should be the cornerstone of your digital marketing efforts. To understand more about the eAccountable strategy and how we can assist your efforts sign up for instant access to our State of Search web training below.
State of Search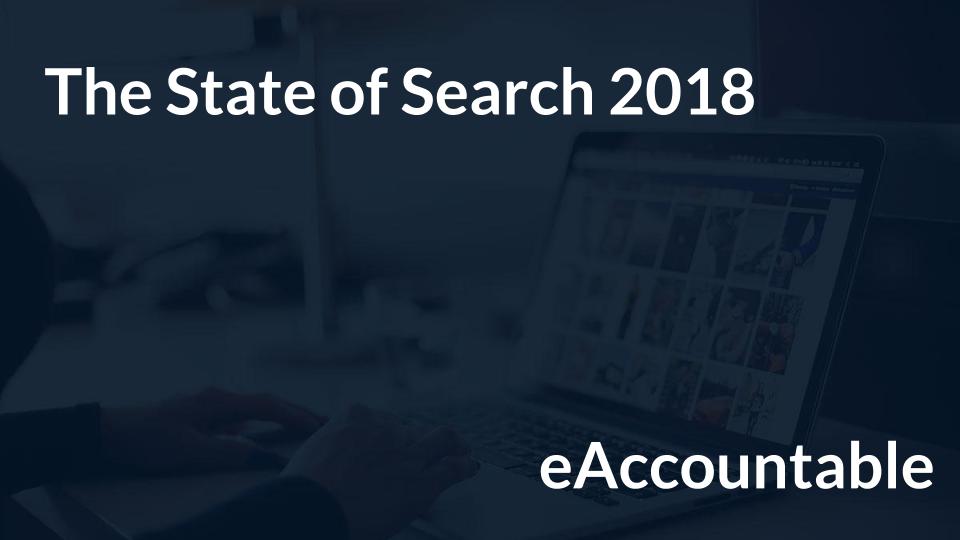 What you'll learn in this 30-minute web training…
 How to become relevant to not just Google, but also new potential customers
The newest trends of 2018 and how they impact customers finding your site
The hidden power of content and how to use to drive absurd amounts of traffic to your site
How to know if you're blindly over-investing and the proper way to create continual growth
Exactly why you need to create a Customer-Centered Strategy
And real examples how you can implement these ideas into your business TODAY
Fill out the form below to get instant access to this web training and the newest eBook, State of Search 2018, from eAccountable today.
State Of Search