A key trend in affiliate marketing the last two years has been to expand beyond traditional coupon, loyalty and shopping publishers to focus on full funnel opportunities. These include more top of funnel publishers such as content websites, bloggers and influencers. These top of funnel affiliates are focused on nurturing and engaging with their traffic on a much more personal level and their visitors rely on them for information about products and brands they recommend. Advertisers have seen the opportunity to use the affiliate channel as a great way to build brand awareness and to make sure their products and services are in the consideration set for potential customers.
At eAccountable, we are focused on growing relationships with publishers across all parts of the marketing funnel, and are excited to see the affiliate channel continue to expand in its importance in our advertisers marketing mix. We are committed to help our clients drive sustainable growth, however that may be.
Review Sites:
One way we do this is through a strong focus on recruitment using a combination of the tools provided in the affiliate networks and third party platforms. Recently, we saw an opportunity with our client Raw Generation to work with more content publishers to diversify their affiliate program and make it less dependent on coupon publishers. We used the MediaRails platform to discover new publishers focused on reviewing wellness products and then offer them commission increases as well as exclusive codes to incentivize them and help our tracking. This strategy was a huge success, resulting in numerous new partnerships with content publishers in their vertical. This lead to a healthier publisher mix for their program; content publishers drive as much as 45% of sales for the program. MediaRails is a tool included for all of our clients to help aid in new affiliate recruitment.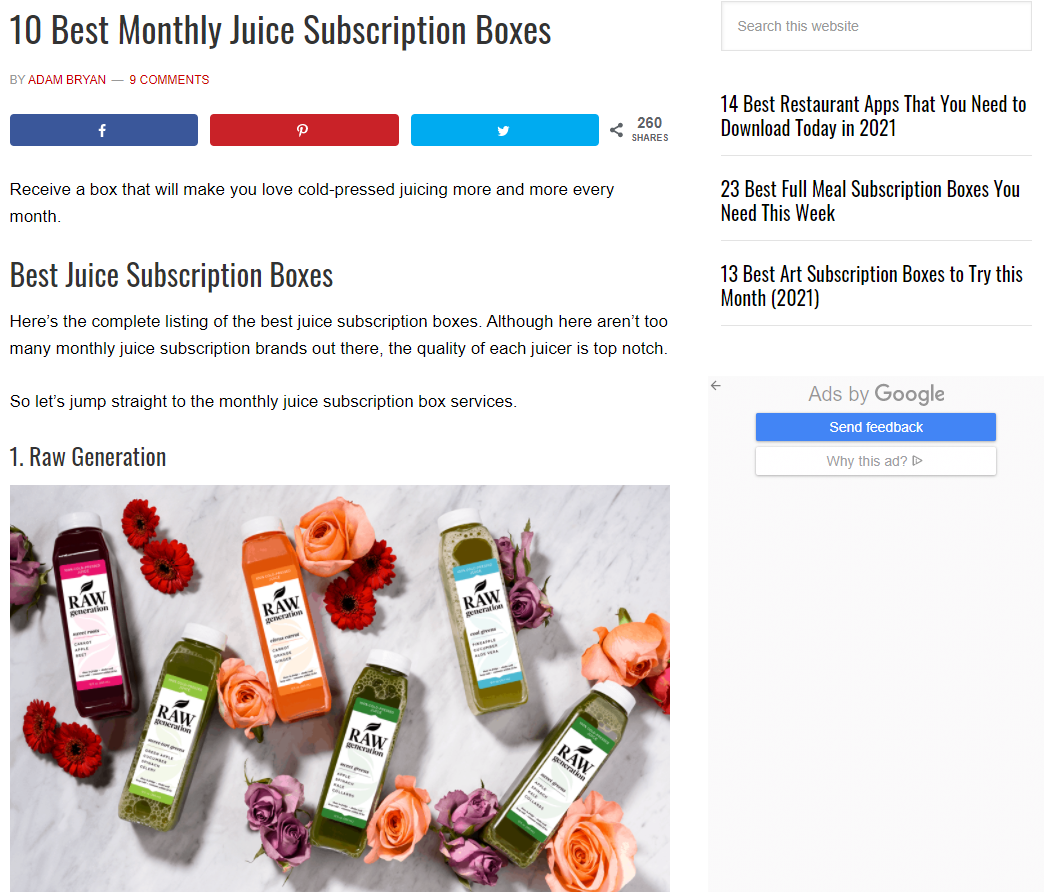 Video Affiliates:
MagicLinks is an influencer network who will work through our clients' affiliate programs to connect brands with YouTube, TikTok and Instagram video influencers, set up ROI positive campaigns, and share data. This is a great way to expand the potential of influencer partners and track it through the affiliate channel, to manage attribution and know your ROI, while getting some great video content for our clients. Partnering with MagicLinks also drives results: a client in the beauty industry has seen them drive significant sales, over 75% of which are new customers.
Our client Snapfish wanted to be top of mind for potential customers in Q4. To help them achieve this goal, we worked with a variety of content sites to do a mix of media buys, including gift guide inclusions, TV placements and quizzicals. Snapfish also worked with a more traditional publisher, in an innovative way in Q4. They partnered with Couponology to be included in a deals segment on NBC's New York Live on Cyber Monday. During this segment, Snapfish highlighted numerous products, including two top sellering products they wanted to feature, while offering users a discount code to use during the holidays.
Onsite Tools:
Many of our clients work with publishers who provide engagement tools on a commission basis. Charcutnuvo needed tools to capture emails and to increase user engagement. They partnered with SmarterClick, a platform focused on increasing customer conversions and optimizing the value of each interaction through email capture, upselling and smart promotions. They use timed, brand-aligned prompts and messages, through tools such as overlays to engage on-site visitors, email cart abandonment and personalized browser notifications. Chartcutnuvo is now growing their mailing list, while increasing on-site conversions.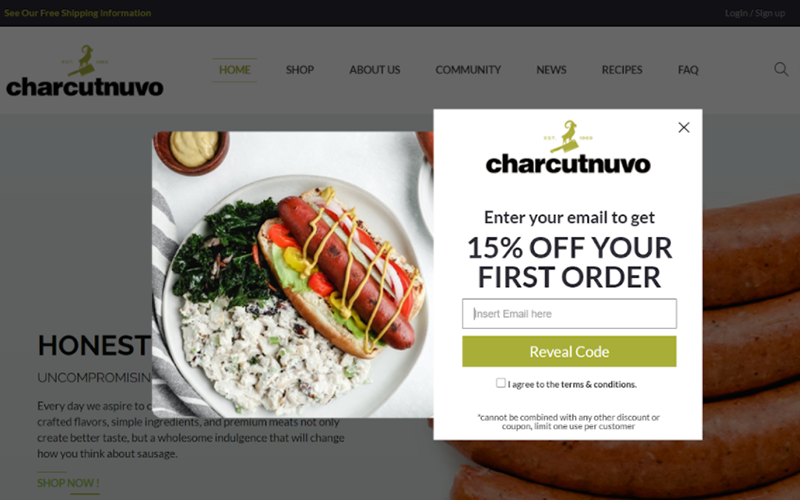 We work with our clients to get creative within their affiliate marketing channel to drive full funnel results, whether that is working with a diverse array of business models or with traditional publishers in innovative ways. Please reach out to us here to learn how we can take your affiliate marketing program to the next level.