Last year, we analyzed the 2017 affiliate marketing holiday season/Q4 data, from nearly 100 online retail customers with annual revenue between $1M – $100M. While the 2018 holiday season is still underway, we wanted to share Affiliate Marketing data and three initial findings for Black Friday thru Cyber Monday 2018.
#1 Almost 140% Increase in Affiliate Marketing Conversion Rate for Black Friday and Cyber Monday
Significant growth in conversion rates on Black Friday and Cyber Monday is not new news. However, an increase of almost 140% in comparing pre-Black Friday and Cyber Monday conversion rate to the actual shopping days themselves – is considerable. The average conversion rate across all advertiser verticals for October 1st thru November 22nd was 4.4%, which almost doubled to 8.6% on Black Friday and peaked at 10.5% on Cyber Monday.



#2 Average Order Value is Up in Comparison to 2017
As conversion rates rise, it is common to see Average Order Value (AOV) decline during key shopping days due to strong traffic, discounting and promotions. Knowing this trend, we worked closely with our clients, many times reducing prior seasonal discount efforts and better defining current season discounts to improve overall margins and profitability. The results proved very positive! Black Friday, YOY AOV for our clients was up 12% to $138, and Cyber Monday was up 4% to $127 AOV.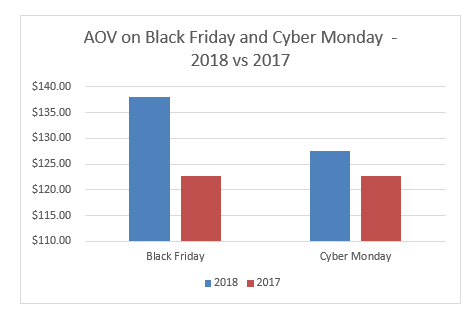 #3 Loyalty and Cashback Sites Show 52% YOY Increase
By working with our clients to be more strategic with their discounts and publisher partnerships, we helped them rely less on pure coupon, deal and offer-only affiliates (as compared to 2017) and in return they recognized impressive returns such as:
52% YOY increase in revenue from Loyalty and Cashback sites.

This proves these publishers to be the largest revenue generators for 2018 thus far.

53% and 21% YOY increase in revenue from Review and Content sites respectively. This proves these publishers are continuing to increase in popularity and performance.

48% YOY increase in revenue from trusted, strategic Paid Search partnerships.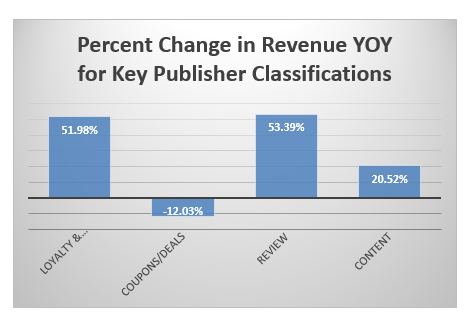 Conclusion: The Secret to Triple Digit Growth
With many of our advertisers experiencing triple digit, conversion rates more than doubling and AOV increasing YOY, it proves the formula of having the right program management team, strategic discounting, thorough margin analysis and optimized affiliate marketing campaign preparedness can be the secret to success for online retailers.
————————————————————————————————————————-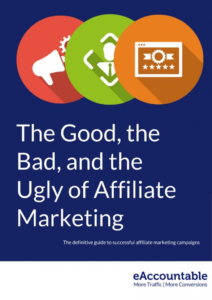 Want to make sure your holiday season affiliate marketing program is creating record breaking revenue numbers? Contact us at 866-209-0669 or download The Good, the Bad and The Ugly of Affiliate Marketing.