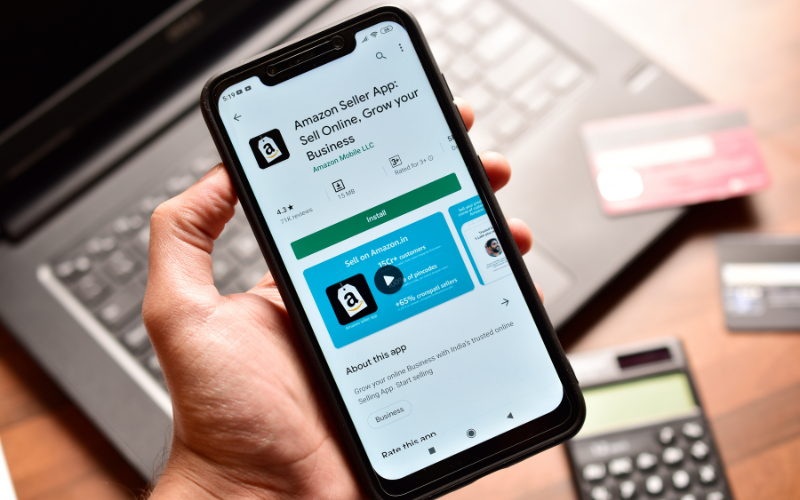 Today, nearly two million businesses use Amazon marketplace (and we help optimize those sales). Many don't know how to calculate Amazon FBA fees. If you're an Amazon seller, then listen up: This is for you!
Fulfillment By Amazon (FBA) has made some adjustments to its FBA fees and fee structure that took effect on January 17th, 2023.
We'll take you through the biggest 5 changes and what you can do now.
1. Fuel & Inflation Surcharge is here to stay
While the Fuel and Inflation Surcharge was implemented as a temporary measure due to ongoing economic changes, Amazon will now integrate the fuel and inflation surcharge into FBA fees long-term.
According to Amazon, cost increases related to fuel and inflation have not gone down as quickly as they hoped. 
Instead of remaining a separate surcharge, however, Amazon is updating their standard FBA rates to take these charges into account.
2. Changing fees and fee structure for FBA
Amazon is concerned about storage of products that haven't been selling successfully.
To combat this, they've implemented the following changes:
FBA outbound fee rates will increase by $0.22 on average.
Returns processing fee rates in apparel and shoe categories will be reduced by $0.20 per return.
Monthly off-peak FBA storage fees for the period between January to September each year will increase. Standard-sized products will see increased fees of $0.04 per cubic foot while the fees for oversized products will increase by $0.03 per cubic foot.
A Storage Utilization Surcharge is being introduced for sellers with a high cube of inventory in Amazon warehouses, relative to weekly sales.
The surcharges for inventory stored between 180-270 days (excluding apparel, shoes, bags, jewelry, and watches) will increase.
Removal and Disposal fees will increase.
3. The Small and Light Program is expanding
What is Amazon small and light? Enrolling in the Small and Light Program allows you to ship qualified products globally with benefits like reduced fulfillment costs and free shipping to customers.
The program fees have been newly reduced from $12 or less to $10 or less.
Reach out if you'd like to learn how to enroll items in Small and Light.
4. Referral fees are not changing
No matter what category you sell in, your current referral fee will stay the same. 
However, some fee categories in the Collectibles space will be retired.
Products in categories including Collectible Coins, Entertainment Collectibles, Sports Collectibles, and Collectible Cards will have their fees removed and the products will be moved into the most appropriate category.
5. US FBA New Selection Program has lower fees
The FBA New Selection Program encourages brands to introduce new products to the marketplace and make your product launches both easier and more cost-effective. Registered sellers can get free storage, liquidations, and return processing for a limited time.
The recent changes mean that sellers who register to become part of the FBA New Selection Program will see a rebate increase from 5% to 10% on new-to-FBA parent ASINs (Amazon Standard Identification Numbers), which means a savings of 5%.
I'm an Amazon seller. What should I do now?
Start by reviewing the full list of changes on Amazon's website. Update your Amazon FBA fee calculator – and let us know if you need help!
Since products stored in Amazon warehouses are seeing the most fee increases, consider your inventory. Could you benefit from a campaign to bring increased attention to those products?
Finally, look into programs like the Small and Light Program and the FBA New Selection Program to see whether you qualify for reduced fees you can pass on to your customers.
Grow your Amazon revenue with proven strategies
Our Marketplace clients experience average revenue growth of 80% year-over-year. Want to improve your revenue? Explore our full-service Marketplace program today.