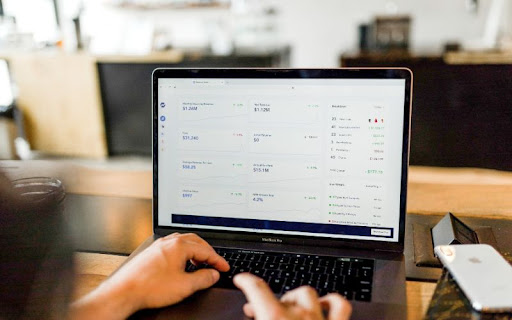 How do you incentivize affiliates to actively sell your product?
Remember, time is money. No matter what commission rate you are offering, affiliates care about how fast they are able to receive their payout. If they're able to get their payouts faster, they'll have more incentive to sell your product aggressively.
But how can you guarantee faster payouts than your competitors?
It sure isn't mailing checks. Say hello to Admitad's Instant Payout system.
Revolutionizing Affiliate Payments: Admitad's Instant Payout System
Admitad's Instant Payout system is revolutionizing the world of affiliate marketing. It has not only gained traction among partners but also revealed intriguing insights into the potential of affiliate payment innovation.
Admitad's vision for Instant Payout is to empower affiliates with lightning-fast access to their earnings by effectively launching an in-house banking service. The system, introduced recently in 2023, allows eligible affiliates to request instant commission payouts immediately after the registration of actions.
Before, affiliates had to sit through the standard waiting period to have access to their hard earned affiliate commissions and payouts. Now, affiliates have immediate access to hard-earned rewards through the Instant Payout system. Powered by AI algorithms, Instant Payout Pro even predicts the approval of actions by advertisers, enabling the network to serve as a secure and swift transaction facilitator.
Widespread Demand for Instant Payout
Since its inception, the Instant Payout system has ignited a widespread surge in demand among partners. An impressive 25% of eligible partners promptly adopted the tool, and half of them engaged in repeated usage. Feedback from 100 Instant Payout users revealed significant impacts on their financial situations:
36% witnessed a surge in fund turnover. Access to funds at unprecedented speeds empowered affiliates to reinvest swiftly, seizing fresh opportunities and escalating revenues.
27% experienced a reduction in their cash gap. Instant Payout streamlined the time between expenditures and earnings, ensuring smoother cash flow.
20% reported enhanced financial stability. Immediate access to earnings facilitated better cash flow management and meeting financial obligations.
17% noted an uptick in business income. Accelerated cash flow translated into improved campaign performance and increased business earnings.
16% saw reduced financial risk. The elimination of payment delays bolstered confidence by lowering financial risks.
12% witnessed increased business investment. Ready cash flow encouraged greater business investments, paving the way for operational scaling and market exploration.
Only 6% indicated a shift in internal business processes.
Transforming Payment Landscapes
The rise of PayTechs—entities focusing on disrupting traditional payment systems—signifies a transformative shift in the industry. Comprising 25% of the global tech market, PayTechs like Admitad's Instant Payout are revolutionizing the payment value chain.
This disruption in the affiliate marketing landscape holds potential game-changing implications:
Connected commerce drives the digital economy. Novel payment methods connect merchants, advertisers, and publishers, enabling faster, more cost-effective, and more secure payments.
Platforms evolve into comprehensive "one-stop shops" by offering relevant services before and after payments, amplifying their value proposition.
Embedded payments are poised to expand and integrate further into customer journeys, catalyzing non-financial service providers' participation.
New ecosystems emerge to manage data generated through payment transactions, opening doors to monetization and unique customer offerings.
Utilize Instant Payouts For Your Business's Affiliates
Want to increase your affiliate revenue? Join countless other businesses and partners who have already started utilizing Admitad's Instant Payout. And you don't have to do it alone.
The affiliate team at eAccountable has navigated through similar disruptions in the affiliate marketing landscape since our inception in 2000, and this is no different. Our hands on account managers can help you confidently grow your affiliate marketing channel by launching this innovative, effective Instant Payout system for your affiliates.
Interested in learning more? Drop us a line here for a free consultation.