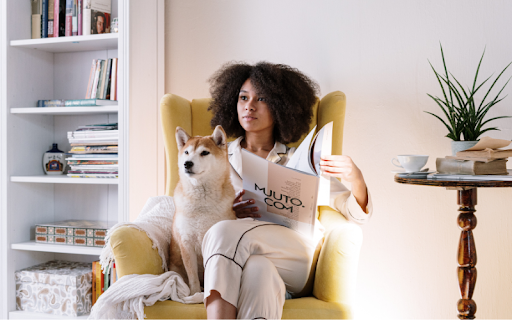 What is Content Commerce?
The world of affiliate marketing is witnessing a transformative shift, especially in the realm of media publications. As traditional advertising revenues have started to decline, publications have increasingly turned to Content Commerce in affiliate marketing as a means of generating income.
You know what that means for your business? Opportunity.
Let's explore how Content Commerce in affiliate marketing has altered the landscape for brands, publicists, and media publications. We'll also delve into the challenges and benefits of this evolving paradigm and how your business can take a step into the world of Content Commerce.
Content Commerce's Rise in Media
The decline of traditional ad revenue has prompted fashion magazines and other publications to explore new avenues for income. One such avenue is Content Commerce.
What is Content Commerce?
Content Commerce is a type of affiliate marketing that combines content creation and e-commerce to provide a seamless and engaging shopping experience for consumers. It does this by integrating product information, shopping links, and purchase options within various types of content, such as articles, videos, social media posts, blog posts, and more.
In major online publications like Vogue, Forbes, Business Insider, and Wirecutter, offering affiliate links has become a requirement for gaining a mention. In fact, a recent survey conducted by Awin and Digiday found that nearly half of the brands and agencies plan to allocate at least 40% of their marketing budgets to affiliate programs, with 17% aiming for over 80%.
The Impact on Editorial Decisions
As affiliate income grows in significance for media companies, it has fundamentally changed the way fashion editors make decisions. Editors now face the dual task of evaluating a product's editorial worthiness and considering its potential to generate revenue for their publication.
This shift has raised questions about the authenticity of product recommendations. Is a product featured because the editor genuinely loves it or because it's a top seller with a higher commission rate?
The increasing reliance on affiliate links blurs the line between conventional advertising and editorial content. Media has long been regarded as a trusted source for product recommendations, with a clear separation between advertising and editorial.
However, this distinction is now becoming less and less clear. Just as influencers have grappled with issues of trustworthiness, publishers are now facing similar challenges. Over-promotion of products, regardless of their relevance to the publication, can undermine the trust readers place in editor picks.
Publicists' Changing Role
Publicists have had to adapt to this changing landscape as well. They are now tasked with securing both organic press mentions and affiliate placements for their clients. This requires guiding clients through the affiliate network onboarding process and aiming for products to be featured in shopping round-ups or even independently reviewed.
Traditionally, the business and editorial sides of media publications operated separately. However, the rise of affiliate marketing has necessitated greater collaboration between these two facets. Many publishing partners are finding that the two sides need to work together closely to maximize the benefits of affiliate marketing.
The Costs and Benefits of Content Commerce
Content Commerce in media is not without its challenges. It requires more time and effort compared to other forms of marketing. Building and maintaining relationships with publishers can be labor-intensive, often necessitating in-house experts or agency partners. Additionally, publishers may expect a higher percentage of earnings, up to 20%, which is greater than what influencers typically receive.
On the flip side, Content Commerce can offer several benefits for businesses. It provides insights into the customer base, enabling targeted retargeting efforts and business growth. It also leads to increased awareness among influencers and attracts traditional press coverage.
Staying Ahead Of The Curve
At eAccountable, our in-house expertise gives us leverage to help your brand navigate the Content Commerce landscape successfully. Just last year, we got 50+ Content Commerce placements for one of our clients in only 6 months, growing their affiliate channel revenue by +267% over the course of a year. And we didn't just get them placed anywhere. We got them placed in Forbes, Oprah Daily, Men's Health, Business Insider, and more.
So, do you want to stay ahead of the curve and get some impactful placements for your brand? Drop us a line here for a free consultation with our affiliate marketing team.