Affiliate marketing is a performance-based marketing channel where publishers promote an advertiser's brand and/or products. The publishers earn commissions based on the sales that they drive. In most cases, performance is tracked through affiliate networks. Some of the most popular networks include Pepperjam and CJ.
However, performance tracking is just a piece of affiliate marketing.
And just like all digital marketing channels, there come a number of frequently asked questions.
So, whether you are a seasoned affiliate marketer or are just getting started in the channel, the following 7 questions will provide relevant insights into the growing performance-based marketing industry.
1. Do I need to work with an affiliate tracking platform or network?
It might seem tempting to create your own tracking links and pay affiliates directly. In actuality, it's an enormous amount of work, and limits the publishers who will work with you.
Besides tracking, networks provide tools for recruitment, communications, creative management and payments. And in most cases, publishers prefer to work through networks as well, rather than managing hundreds of different programs.
Networks have teams dedicated to recruiting new publishers into their platform, and have also created tools such as APIs (Application Programming Interfaces) and data feeds to make it very easy for publishers to keep their links updated.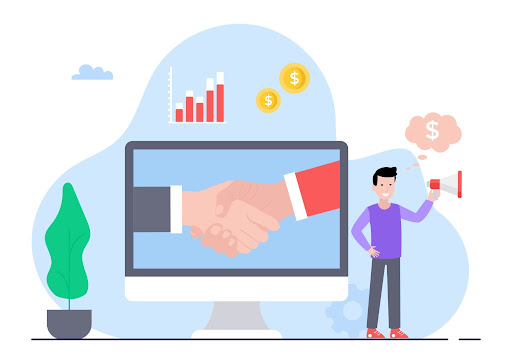 2. What makes my program appealing to publisher partners?
There are three main factors which influence who publishers decide to partner with and promote:
Fit for audience: Will this brand resonate with my audience? Will it help me to grow my audience, make my site sticky? Is it on-brand with my image? Particularly important for content creators.
Money, money, money, money! Publishers want to work with advertisers who will make them the most money. A popular metric to measure this is EPC, or earnings per click, which is a combination of:

Conversion rate
AOV (Average Order Value)
Commission paid to publisher

Relationships and Communication: Affiliate marketing is a relationship business. Some relationship advice:

Develop strong relationships with your partners through regular one-to-one communications to discuss ways to optimize, make sure they understand your business, target audience, seasonality.
Communicate promotions, update creative.
Regularly run incentive programs such as sales contests.
Provide unique codes and product bundles for affiliates to promote to their audience.
Pay on time.
Respond to inquiries promptly.
3. Is affiliate marketing a last click channel?
Historically, many advertisers viewed affiliate programs as a last click channel, a way to convert sales. And while it is a very effective way to do so, the channel has evolved to become a full-funnel marketing tactic.
Major publishing houses such as Hearst, Meredith, CondeNast, NY Times, Gannett and more are using affiliate marketing in their content to make up for the loss of subscription revenue. In addition, many content creators and influencers are using affiliate marketing as a way to partner with top advertisers and track effectiveness.
Affiliate networks have advanced their technology to keep up with this trend. Most offer the ability to track clickstream and to alter commission to pay on first clicks or to have preferred publishers who receive payment if they are in the clickstream.
4. Will I lose control of my brand?
Definitely not. You have complete control over the publishers you allow into your program. You can be as selective or as open as you want, and can remove a non-compliant publisher from your program at any time.
To help your publishers be compliant, we recommend being very specific about your brand guidelines and any restrictions you may have for your program, such as trademark bidding on search engines, coupon codes and anything else. To help our clients with brand compliance, we regularly monitor placements on publisher sites and use third-party tools such as BrandVerity, which alert us to sites who are bidding on trademark terms of our clients on search engines.
Networks also allow you to withhold commissions for any publisher who is in violation of your published terms.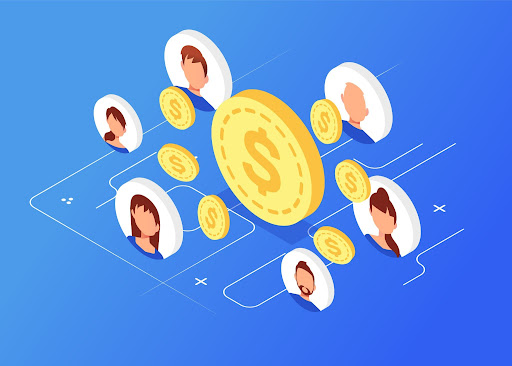 5. Will I be paying for sales I would have received anyway?
Numerous studies have been done that show that affiliate marketing drives incremental revenue.
Through a combination of new customer acquisition, increased AOV, increased conversions and increased frequency of purchase, "affiliate's presence in the path-to-purchase produces 88% more revenue per shopper when compared to no affiliate presence in the path to purchase."
6. What industries perform best in affiliate marketing?
If you are driving sales and/or leads on your website, affiliate marketing could be a good fit for you!
We work with clients across a wide spectrum of industries, and have been able to see success in all.
What is more important to driving success is that you make your program appealing to publishers, are flexible to work with all types of publisher partners, are open to testing new technologies, incentives and payments through the program and that you are willing to invest the time and resources to build relationships.
7. What is involved in managing an affiliate marketing program?
Building relationships with publisher partners through ongoing phone calls, emails, and networking at conferences
Optimizing performance: Running incentive campaigns, negotiating commission increases, extending exclusive offers, creating exclusive product bundles, extending product giveaways
Media management: Negotiating paid placements, managing creative deliverables, auditing placements, determining ROI of placements
Creative management: Uploading new banners and text links, ensuring outdated ones are removed.
Analyzing performance: Who is driving new customers, high AOV, conversion? Adjusting payments based on these metrics
Billing, processing returns/cancellations
Ensuring brand compliance through consistent monitoring and outreach
Communicating promotions, new products, and sales through newsletters and individual outreach
Pitching editorial placements for content commerce.
Does this seem like a lot? Done correctly, it is! That's why we are here.
We consistently do the work to help drive more revenue for our clients while increasing return on ad spend. Talk to us today to learn more about how we can do the same for you.