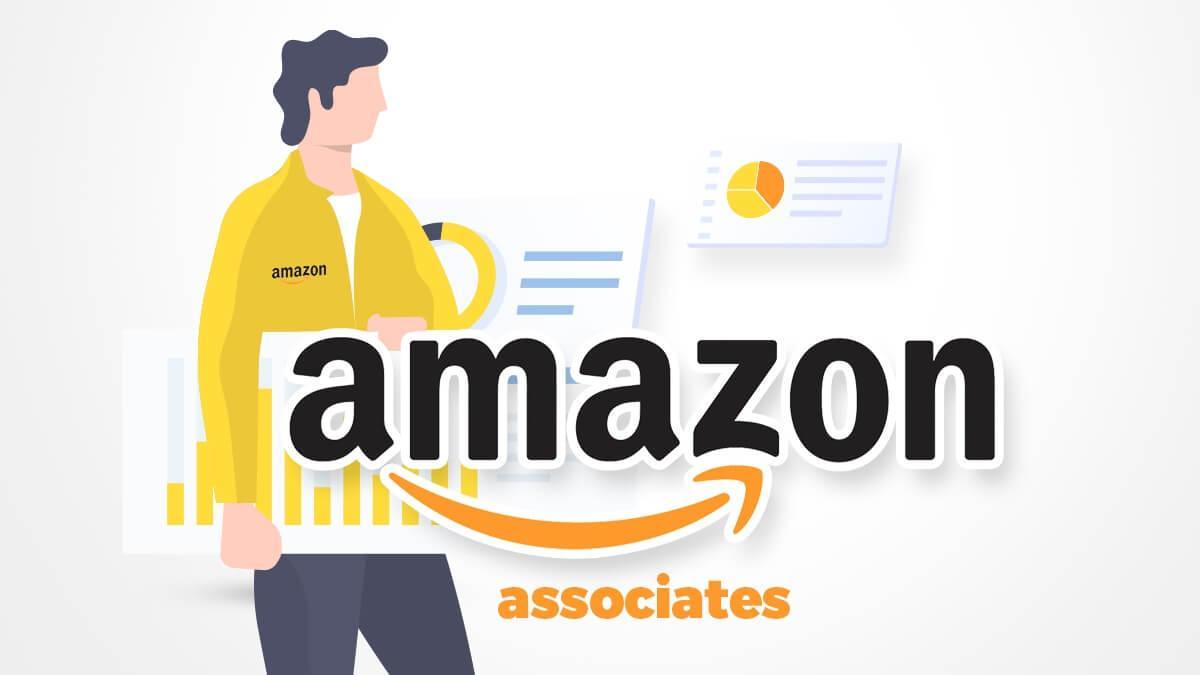 eAccountable is thrilled to unveil a revolutionary offering that promises to reshape the way you do business on Amazon. Starting on January 1st, 2024, we're introducing Amazon Affiliate Partnerships, and we're excited to share all the incredible possibilities it holds.
A Cutting-Edge Approach to Amazon
Amazon Affiliate Partnerships represent a groundbreaking approach to Amazon business, leveraging our 20 years of expertise in Affiliate Marketing. This new service aims to unlock the full potential of Amazon's Associates program, the largest affiliate marketing program globally, with over 900,000 affiliates and a dominant 47% market share.
But what exactly are Amazon Affiliate Partnerships, and why should you be excited about them?
Harnessing the Power of Amazon Associates
At its core, Amazon Affiliate Partnerships are designed to enhance your Amazon business by forging strategic alliances with high-volume publishers who are traditionally focused on Direct-to-Consumer (DTC) ventures. These partnerships are purpose-built to help you achieve your Amazon business goals.
Why You Need Amazon Affiliate Partnerships
Maximized ROI on Marketing Spend: Our performance-based affiliate marketing approach ensures every marketing dollar spent delivers significant returns.
Boosted Sales and Improved Ranking: You'll experience an uptick in sales, thanks to enhanced product listing search rankings, increasing your product's visibility.
Leverage Amazon's Brand Referral Bonus Program: You can increase your earnings by converting external affiliate traffic into a valuable opportunity for your business.
Control Over Profit Margins: Gain more control over your profit margins through direct affiliate relationships, allowing you to maximize your earnings.
A Comprehensive Strategy for Success
Our approach to Amazon Affiliate Partnerships is exhaustive:
Know Your Business
We dive deep into understanding your business—your KPIs, competition, seasonality, top-selling products, ideal customers, margins, promotional calendar, and brand guidelines.
Ongoing Recruitment
We continuously seek new publishers across diverse categories, ensuring you maintain a vibrant mix to achieve your KPIs and communicate your brand message effectively.
Activate
We maintain ongoing communications with publishers to promote your brand and products, extending incentives for new campaigns and initiatives.
Optimize
Our team negotiates placements, communicates new product launches, and identifies exclusive product opportunities for publishers. We also ensure that publishers are rewarded based on the value they deliver while prioritizing brand protection.
Analyze
Continuous analysis of partnership profitability, impact on brand awareness, identification of growth opportunities, and staying updated on industry trends is essential for market leadership.
Adjust and Fine Tune
We stay agile, always seeking new publishers across categories to maintain a diverse mix and help you achieve your KPIs.
Communication
We keep you informed every step of the way, prioritizing transparency and communication. This includes monthly calls, automated reporting, and ongoing communication throughout the process.
Stay tuned for more details as we gear up to launch our Amazon Affiliate Partnerships service on January 1st, 2023. Get ready to achieve remarkable success like never before.
Work With An Expert Amazon Team
At eAccountable, we're committed to empowering your e-commerce journey, and Amazon Affiliate Partnerships are the next big step in that journey. Join us on this exciting adventure!
Our team is here to answer your questions, provide more information, and help you embark on this exciting journey. Now is the time to embrace a new era of success on Amazon. If you're eager to learn more about our Amazon Affiliate Partnerships or understand pricing details, don't hesitate to Drop us a line here if you're interested in a free consultation.