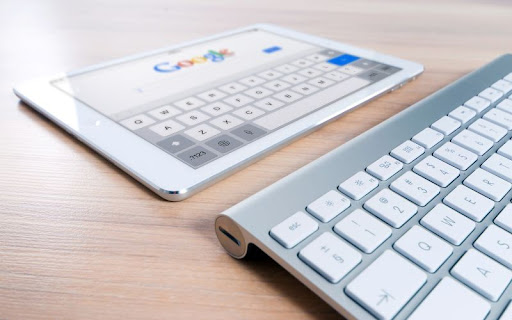 In the dynamic realm of search engine optimization (SEO), where strategies and tactics are constantly evolving, staying ahead of the curve is not just advantageous—it's a necessity. Algorithm updates, the heartbeat of search engine optimization (SEO), play a pivotal role in shaping your business's organic search channel performance. At eAccountable, we understand that staying on top of these updates is key to ensuring your online presence thrives. Join us as we delve into the most impactful algorithm updates that have occurred and how our SEO services can guide you through this ever-changing terrain.
1. The Google Broad Core Quality Update
The Google Broad Core Quality Update stands as a testament to the seismic shifts algorithmic updates can trigger. As the most severe type of update, it encompasses a broad range of elements. While certain instances have targeted specific facets of page quality, Core Quality Updates typically cast their net wide, addressing everything from editorial, technical, and authority-based SEO signals. This sweeping scope renders sites susceptible to significant volatility, emphasizing the importance of a comprehensive SEO strategy that is ready to pivot when Core Quality Updates occur.
2. The Product Review Update
The Product Review Update, a game-changer since it was released in April 2021, strikes at the heart of consumer guidance. Contrary to its name, this update isn't solely focused on user-generated product reviews. It aims to empower users seeking hands-on product insights to support their purchasing journey. Whether it's blogs, pages, listicles, or landing page content, if content aids in buying decisions, it's within the update's realm. This wide-ranging impact underscores the need for adaptability in content creation to meet Google's ever-changing standards.
3. The Helpful Content Update
The Helpful Content Update is a perfect example of Google's pursuit of serving users with high-quality results. Launched in August 2022, this update periodically recalibrates its parameters. Similar to the Product Review Update, it targets content that doesn't align with Google's "quality" benchmarks. While the concept of "helpful" is intrinsically easy for humans to understand, the Helpful Content Update is the manifestation of Google's technical qualifications of what "quality" means in order for the Search Engine to utilize it's algorithmic machine learning capabilities and serve users "high quality" results for the keywords they use on Google. Reference Google's guidelines on "Creating helpful, reliable, people-first content" in your business's rich SEO content in order to prevent being impacted by this update.
4. The Spam Update and Link Spam Update
SpamBrain, Google's AI-driven guardian, combats spam through a straightforward approach. Google's transparent spam policies form the cornerstone of this defense. The Link Spam Update, akin to the broader Spam Update, zeroes in on inauthentic and unnatural links, aiming to eliminate link manipulation. Both updates contribute to a cleaner digital landscape, underscoring the value of organic and legitimate SEO practices.
5. Page Experience Update
As user experience gains prominence, the Page Experience Update takes center stage. Addressing page load speed, mobile usability, and security, it aligns with modern user expectations. Google's guidelines provide a roadmap to enhance performance and meet user demands. Ensuring your digital home is welcoming, seamless, and secure is essential in this age of user-centricity. To make sure your website meets Google's user experience standards, reference Google's expectations for Page Experience.
6. General Ranking Update (Unconfirmed)
Sometimes, Google makes unconfirmed updates to its algorithms. This makes them the most complex types of updates to call out specifically, but seasoned and skilled SEO practitioners are able to determine if an unconfirmed ranking update has occurred by analyzing traffic patterns, page indexation, and crawl reports in Google Search Console. Additionally, there are a number of SERP monitoring tools that can support this as well. Determining the context of unconfirmed updates is difficult, but the best practice is to hypothesize that unconfirmed updates are related to the last previously confirmed update.
Work With An Expert Team
Our SEO clients experience an average 31% increase in their technical SEO scores while our content team simultaneously builds high ranking, unique content. Plus, our experienced SEO team stays on top of key updates, transforming algorithmic challenges into opportunities that deliver results for your business.
Looking to stay ahead of algorithm updates so your business can stay on page 1? Drop us a line here for a free consultation.