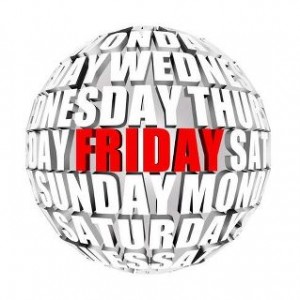 Happy Friday the 13th. Have no fear, Triskaideckaphobiacs; all of the articles hear are intended to bring you good luck not bad.
Happy Reading!!
I was wondering when this was going to happen. Twitter is Going Public, Files S-1 with SEC
This is case study is pretty much in line with what we hear from clients.  Is Facebook an Effective Driver of Sales?
Mobile increased 56 percent. Wow. Marketers are Focusing More on Mobile Search and Display ads
Let the frenzy of online holiday forecasts begin. Online Holiday Forecast: Sales will Increase 15.1%
This means more data for website owners to look at. That's a great thing. Google Webmaster Tools Now Provides Broader & More Diverse Link Data