Through proper management and enhancement of email marketing channel on Klaviyo for a home and landscaping brand, eAccountable successfully drove 1,232% year over year revenue growth in Q4, growing their email channel from 1% to 17% of their total revenue.
In August of 2021, we took over this home and landscaping brand's email channel services. They make organic based solutions to repel unwanted pesky animals & insects like deer, rabbits, snakes, bed bugs, moles, squirrels and more. They sell their products in spray and formula form.
The Challenge
At the time we took over their email marketing channel, their account was running basic email automations like a Welcome Flow and Cart Abandonment Flow with limited touchpoints in each and using a basic creative layout. We knew their automations and campaigns had an untapped potential to drive more conversions with a few purposeful changes on Klaviyo.
What We Did
To fully maximize this home and landscaping brand's email marketing potential, we utilized our Klaviyo expertise and made a few strategic changes that immediately made a huge difference, resulting primarily in a positive impact on revenue.
First, we added more personalized touchpoints to automations like the Cart Abandonment Flow and Customer Winback Flow to incentivize more conversions. For example, their Cart Abandonment Flow used to only send 1-2 emails to consumers who added a product to their cart and abandoned it at checkout. We added 4 personalized follow ups which offered personalized discounts based on the price of the product that they abandoned in their checkout. Upon receiving a discount after abandoning their cart, we assumed that quite a few would be incentivized to return to checkout to complete their transaction.
Second, we added personalized and segmented campaigns that targeted different parts of their email list. Campaigns were created and sent that were focused on single product categories like Deer, Snake, Mole, Dog Repellent and so on. These campaigns were segmented and sent to lists of potential customers who had shown known interest in each respective category.
Finally, we updated the overall creative branding of their email content. We refreshed the look and feel of their content by creating diverse opportunities for clickthrough by offering various calls to action through eye catching, interactive graphics within the email campaigns. Additionally, we enhanced their copy to be more accessible and persuasive, driving more customers to convert.
The Results
When we compare October 1st to December 31, 2021 to October 1st to December 31, 2020, eAccountable helped facilitate a 1,232% Increase YoY in Revenue, 884.2% Increase YoY in Clicks, and 1,582.9% Increase YoY in Opens.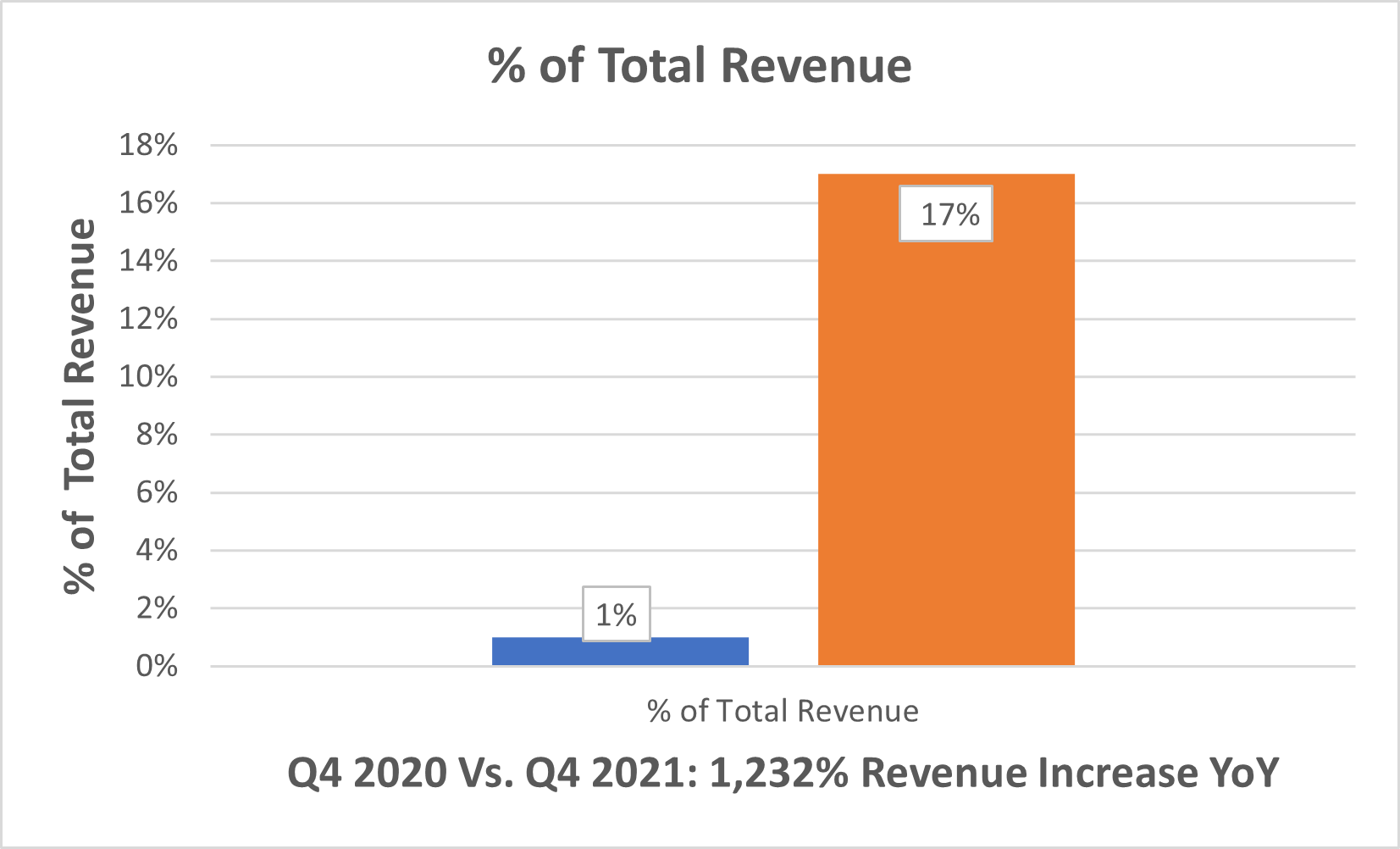 This represents an astronomical increase as their email revenue increased from only 1% to 17% of their sitewide revenue, becoming a healthy and dependable channel to support their overall business.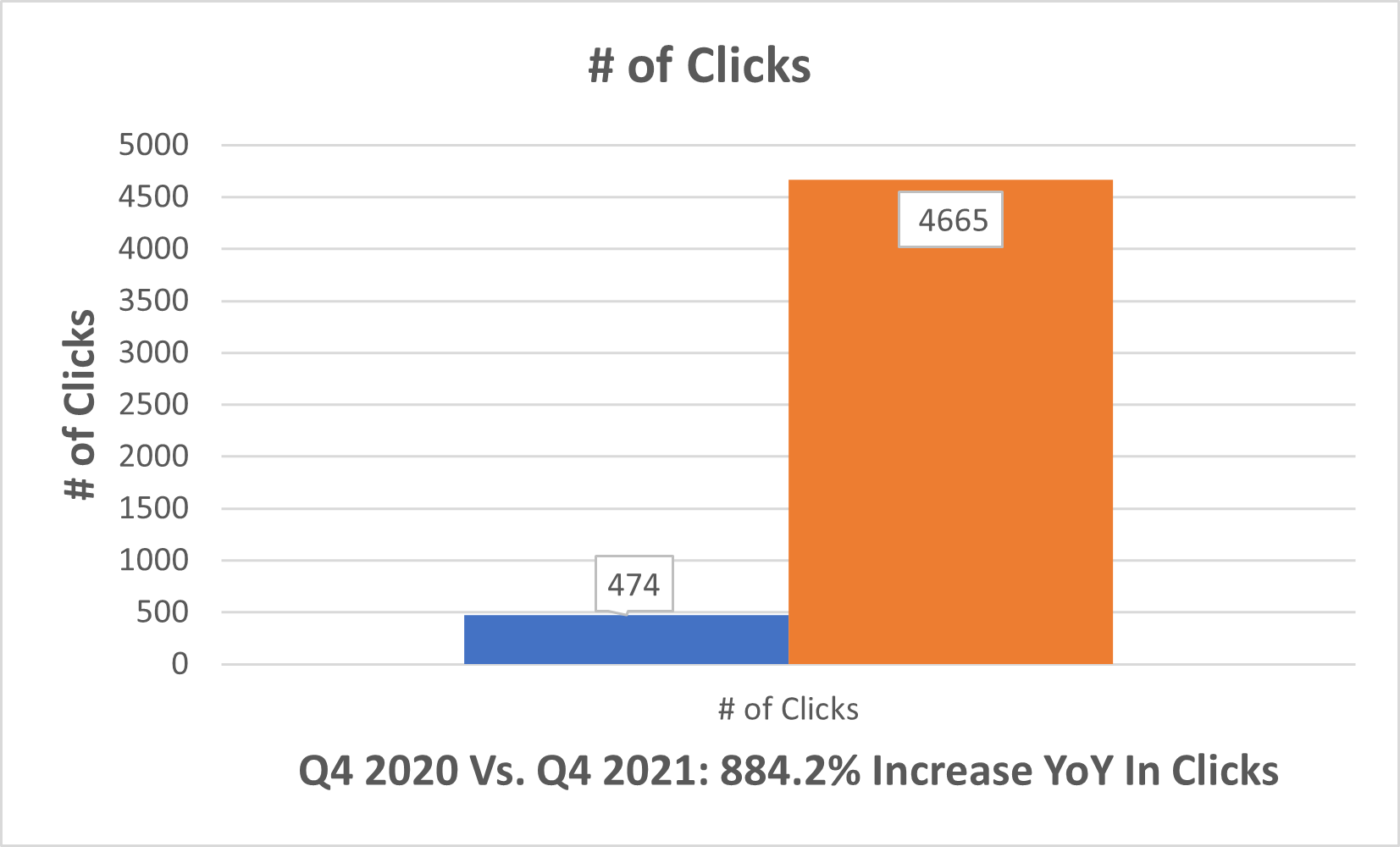 The increased reach of this brand's email channel can be attributed to increased send frequency by adding campaigns and touchpoints to the existing automations. Additionally, the increased clicks and conversions from the email channel can be attributed to the personalized and segmented campaigns as well as enhanced creative copy and visuals. Both of these intentional enhancements led to more clicks and more conversions.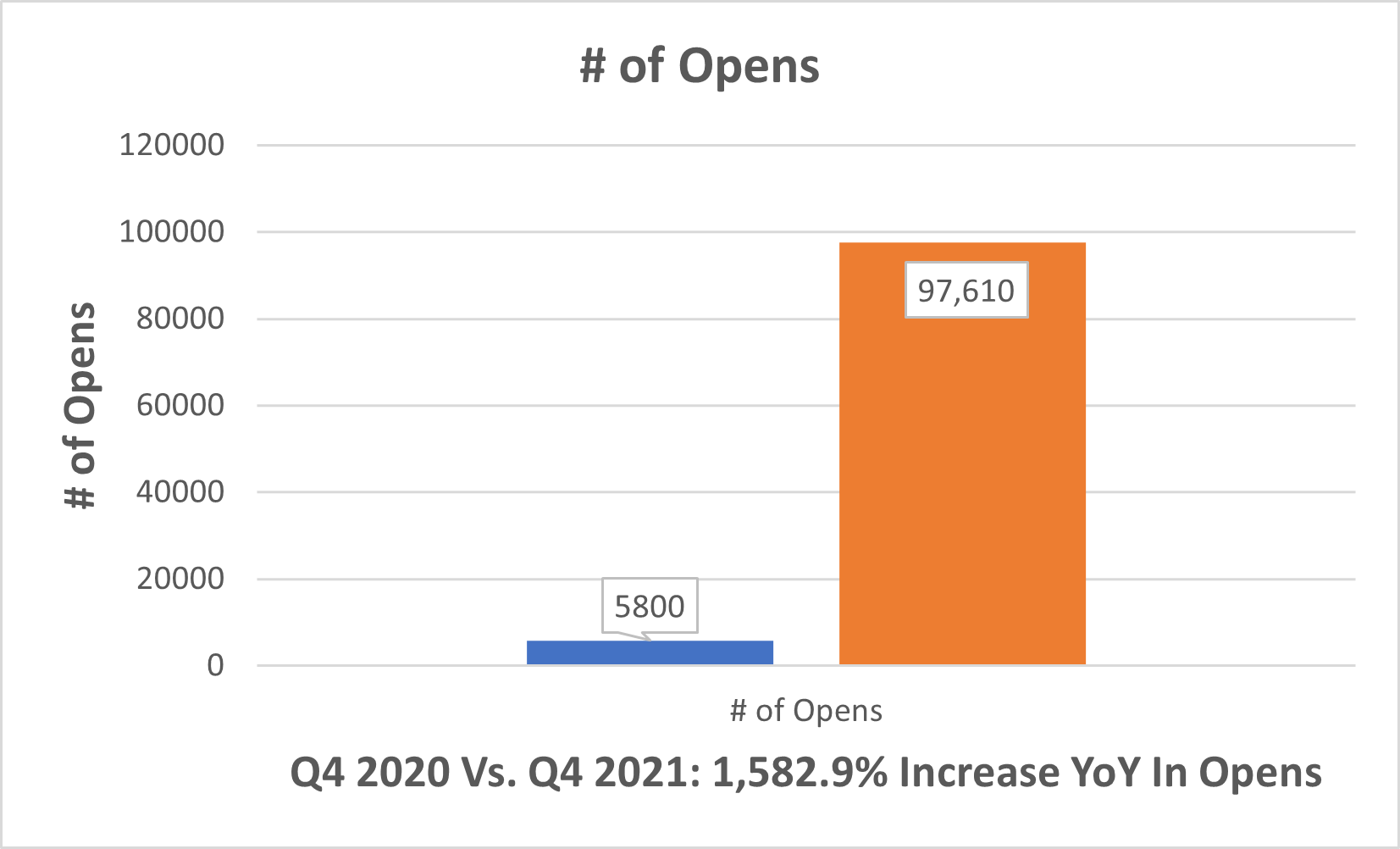 About eAccountable
Founded in 2000, eAccountable is a digital marketing agency headquartered in Denver, Colorado. For more than two decades, online retailers have partnered with us to increase revenue, acquire new customers and build brand loyalty. Through an integrated omnichannel digital marketing approach, we have helped our clients, across many industries, recognize quick and extremely profitable results.
If you're interested in learning more about how eAccountable can help you maximize your email channel using Klaviyo, drop us a line here.
Just want to stay in the loop? Follow our LinkedIn here.