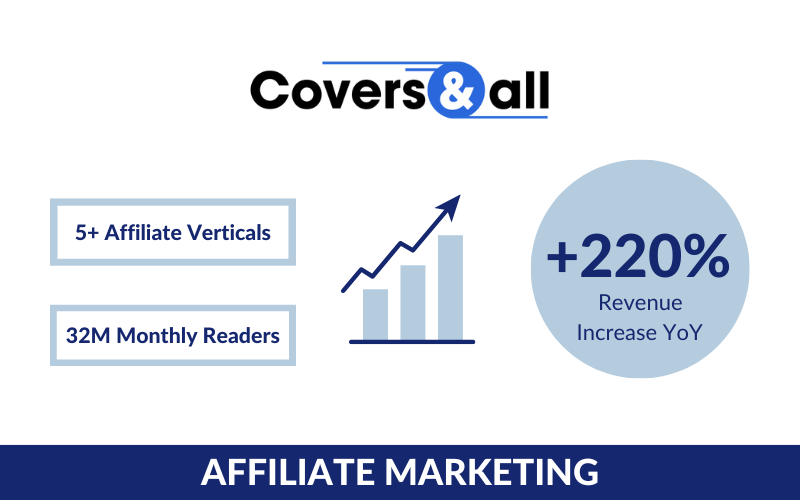 Brands in the home goods industry have experienced steady growth since the rise of COVID-19. But with so many companies vying for homeowners' attention, the biggest roadblock was standing out. Here's how building an affiliate strategy can help you rise above the noise.
The Challenge
Covers and All, operated by Group Bayport, knew this challenge well. Their industrial and custom covers for outdoor furniture, grills, televisions, and more were in high-demand by homeowners seeking to protect their valuable and recently-purchased furniture. 
Yet without a dedicated affiliate marketing program, Covers and All struggled to appear on the right recommendation lists, blogs, cashback sites, and publications required to stand out (and grow).
Additionally, their lack of experience with obtaining media placements made it hard to get stakeholder support, leaving little budget to dedicate toward an affiliate marketing strategy.
Our Solution
In April 2018, eAccountable launched an affiliate marketing strategy to help Covers and All boost sales.
Specifically, our affiliate marketing approach would span a variety of verticals, including:
Cashback sites
Garden and home decor publications
Home improvement bloggers
Social media posts
Email newsletters
First, we launched on ShareASale, a platform that connects online retailers to affiliate partners across the globe. Five months later, we added Covers and All to Impact, a partnership marketing platform that makes it easy for brands to find the right affiliate publishers.
Building an Affiliate Strategy from Scratch
At the beginning, eAccountable's affiliate experts had to work within the confines of a limited budget.
This meant taking a creative approach that included small to medium size content websites and small businesses that were willing to work on commission.
For example, we established affiliate partnerships with a number of home fire pit companies, including Montana Fire Pits. These merchants sold their fire pits with covers from Coversandall.com.
Another example included home improvement blogs with strong followings, such as Plank and Pillow. Through ShareASale, we secured placement for Covers and All as an option for covering a DIY porch swing bed across two different posts.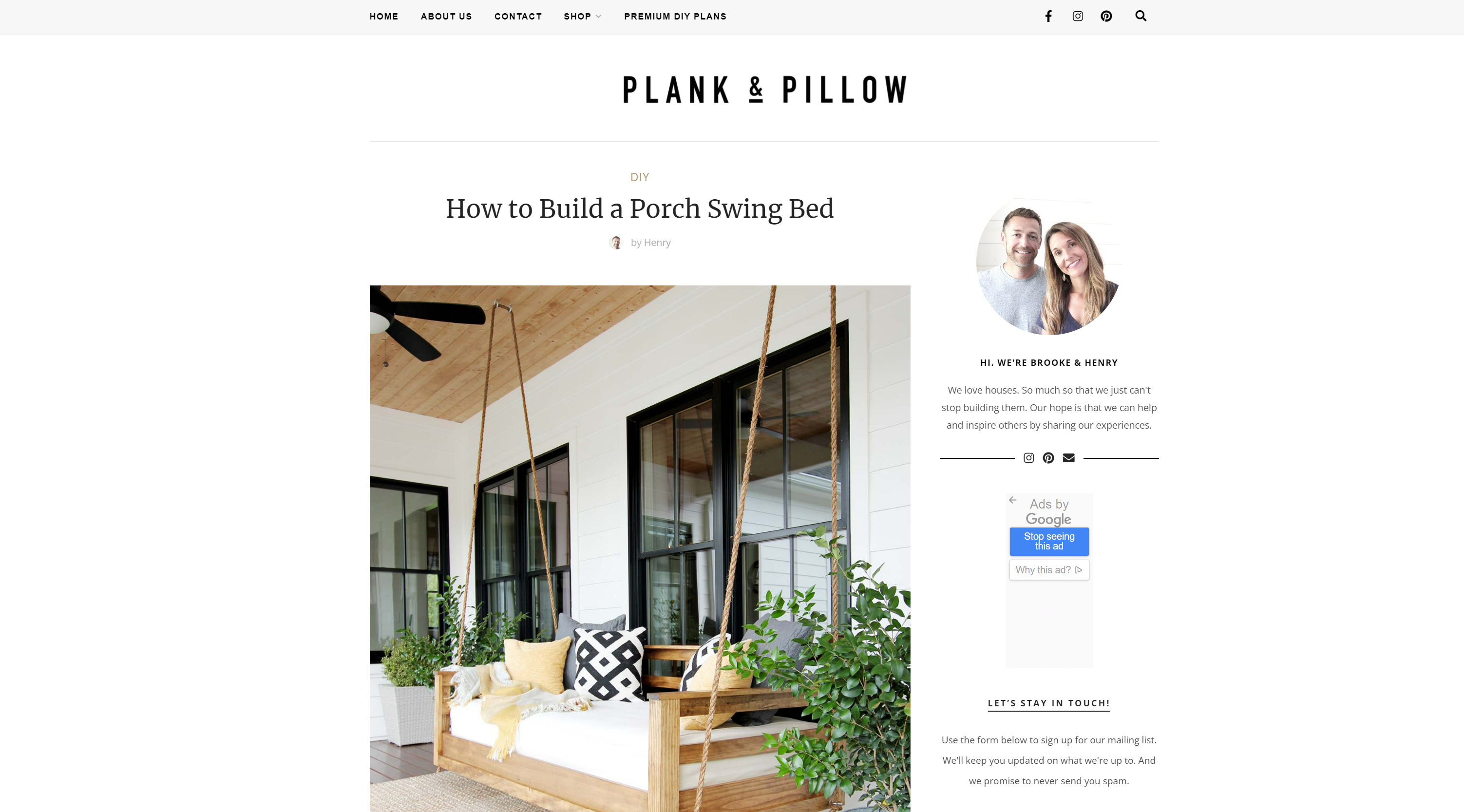 The Path to Lucrative Media Placements
Once these early and low-budget partnerships resulted in sales, we were armed with a positive data set that demonstrated success. This data was then used to justify spending more on working with larger publishers.
Additionally, it gained buy-in from bigger publishers, who were now willing to work with Covers and All on an affiliate basis due to proven sales success. As a result of this affiliate marketing strategy, Covers and All appeared in leading home improvement publications like The Spruce, which has a monthly readership of 32 million people.
Need Help Building an Affiliate Program?
Our affiliate marketing experts have secured placements in the world's top publications, affiliate networks, influencer blogs, and more. Contact us today for a free chat about your affiliate goals—and how the team at eAccountable can make them a reality.