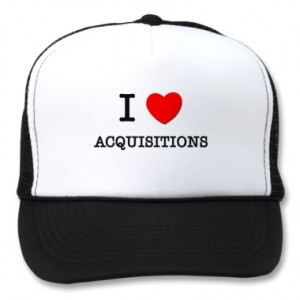 By Durk Price
The daily deal and coupon space is getting crowded as players – big, small as well as new entrants – jockey to get on the lucrative bandwagon.
In the last few months we have seen some consolidation in terms of mergers and acquisitions. I fully expect that trend to continue, if not accelerate.
Over the last couple of weeks, FatWallet, a darling among merchants and affiliates, along with AnyCoupons.com was sold to Ebates.  The move surprised many because FatWallet founder Tim Storm had a high profile in the industry and painstakingly built FatWallet over a decade with a foundation of ethics, fun and a devotion to customer service.  It's not a shock that another player would want to buy the company and get in on that action.
Last week, Vertive, which owns Offers.com, acquired CouponCodes.com. Reports say that Vertive had been eyeing the purchase of that domain for more than three years.
Like Ebates, Vertive did not disclose the financial details of the deal, but last year Vertive received a $7 million round of funding from private equity firm Susquehanna Growth Equity LLC. At that time, Vertive, based in Austin, had talked about the investment as a way to fuel growth including possible acquisitions.
Even as new players try to get in on the action, it looks like the big players as using their size and muscle to get even bigger.
WhaleShark Media is the perfect example. In August the company announced an investment by Google Ventures, continues to acquire coupon sites around the world. WhaleShark's most recent acquisition was eConversions, Ltd., operator of the websites VoucherCodes.co.uk (in the UK) and Gutschein-Codes.de (in Germany).
Whaleshark has previously acquired six other coupon sites, including Deals2Buy.com, Coupon7.com, CouponShare.com, CheapstingyBargains.com, Deals.com and RetailMeNot.com.
Earlier this month Google acquired digital coupon company Zave.
And while attending Commission Junction's annual CJU conference last week, I spotted the CEO of a major "acquirer" on his way to a meeting with a well-known coupon code site owner.  I expect more details of that meeting to follow soon.
So, it looks like we can all expect even more buyouts as the deal space continues on its rapid growth path.