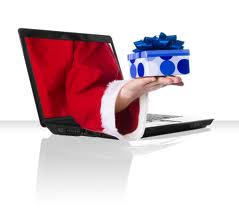 By Durk Price
Some early numbers for the holidays are in and it looks like a good year for online marketers.
I've been keeping up with the data and here's what I've seen.
Internet Retailer had a lot of data but here's what I found most interesting.
The IBM Benchmark survey reported online sales were up 20 percent over the same timeframe last year for the approximately 500 retailers the survey tracks. By 2 p.m. sales had slowed a bit, with the IBM Benchmark survey reporting Cyber Monday sales were tracking at 15 percent ahead of the same day last year.
Industry analysts expect consumers to spend at least $1.200 billion online on Cyber Monday  up from the $1.028 billion spent last year, according to comScore Inc. ComScore says U.S. consumers have spent $12.7 billion online from Nov. 1 through Nov. 25.
More than half of the top search terms on the Google search engine were related to Cyber Monday, Google Inc. says. At 11 a.m., traffic to retail sites in North America was 43 percent greater than the Monday following Thanksgiving last year, according to the Net Usage Index for Retail from Akamai Technologies, a Web hosting firm.
Here's some more data from Black Friday and Thanksgiving Day.
Online shopping was up with a 24.3 percent increase in online spending on Black Friday, according to IBM, which tracks sales at 500 online retailers.
According to IBM's Coremetrics retail data, online Thanksgiving 2011 sales were up 39 percent over Thanksgiving 2010.
Mobile shopping also had a break out Thanksgiving. The number of consumers using a mobile device to visit a retailer's site reached a high of 15.2 percent, up from 6.45 percent in 2010. The number of consumers using their mobile device to make a purchase increased to 11.09 percent, up from 4.25 percent in 2010.
Online marketing firm ChannelAdvisor (one of our trusted partners)  reported 15 percent year-over-year sales increases for its client retailers as of 3 p.m. Eastern on Thanksgiving Day.  Sales for client retailers on Amazon.com's marketplace were up 27 percent and on eBay 7 percent. Overall sales on online marketplaces were up 14 percent over Thanksgiving Day 2010 and sales stemming from searching engines up 13 percent, but sales from comparison shopping engines were only ahead 1 percent.
Market researcher comScore is expecting a 15 percent increase in overall online spending during the November-December season; and already online sales are up 14 percent overall. The International Council of Shopping Centers expects online shopping to account for 13 percent of November and December sales this year, up one percentage point from last year.
The National Retail Federation estimates the "average person" will do 36 percent of this legwork online this year, up from 33 percent last year, based on annual surveys. The typical online shopper spends 20 percent more in a Web transaction than a shopper at a store, the NRF estimates.
This is all great news for the online marketing community.