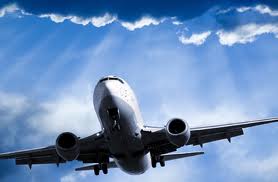 By Durk Price
It seems like the rest of the world is planning summer vacations while , I am busy getting together my work travel schedule for all the conferences and industry events taking  place over the next few months.
Conference season is about to kick into high gear and I've got a lot of places to be and people to schmooze. I'm always excited about this time of year when I get to learn new things a, meet great people, reconnect with old friends and look at how we can help potential clients.
I just went to the Shopatron On Target Event in Pismo Beach, California last week abd ChannelAdvisor's Catalyst Event in Las Vegas three weeks ago. There's Affiliate Summit Central 2012 in Austin next week where I'll be on a panel; followed by ShareASale ThinkTank, which is also in Austin next week;  Internet Retailer in June in Chicago; Affiliate Summit East 2012 in New York; the Google Affiliate Network Summit in Chicago in August; and Commission Junction University (CJU) in September. Plus, there are local meetups that I attend each month.
Going to all these industry gatherings is so invigorating, but it can also be challenging. I have to balance running a business and enabling my team to take time off for their family vacations with being everywhere that I want to be.
That requires me to be ultra-focused on details.  Attending the conferences is great, but making sure that I put what I learn into action, sharing with my team, following up with potential clients, and deepening new  connections with people I meet is the key to making it all worthwhile.
Thankfully, we work in a 24×7 connected world and I can handle many of my duties from the road if necessary (as it often is) to help maximize my productivity and keep things running smoothly.
But be sure, that no matter how hectic the pace of my travel schedule, I'll be able to squeeze in plenty of golf time. Oh, yeah, I've got two weddings to go to this summer – one in Maine and another in Washington State. I'm racking up some serious airline miles this year…