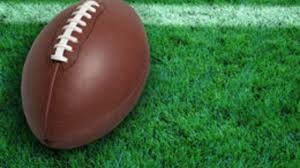 Football fans across the country are gearing up for the Big Game this Sunday. I don't have a dog in the fight (though, I do love the adorable Puppy Bowl), but even if you're not a Seattle Seahawks or New England Patriots fan or sick of Deflate Gate, the Super Bowl is about football festivities with friends, and a chance to critique what often purport to be the most innovative ads (sorry, GoDaddy, that ad is a fumble).
Come on, it's also a valid excuse to drink beer and do some serious snacking. Of course, I am thinking charcuterie and craft beer.
So, whether your team is playing for the championship trophy or not, you can still score a touchdown with the #Super Deal Bowl, which delivers great deals and offers on a variety of products. All you have to do is follow all the offers on Twitter with the hashtag #superdealbowl.
I love that being connected – whether on Facebook or Twitter – has become such a big part of national televised events. It's a great way for brands of all sizes to get in front of millions of people when those consumers are actively engaged and excited. Of course, all this only works if the marketing is entertaining and relevant.
Here are just some of the amazing deals our clients are offering: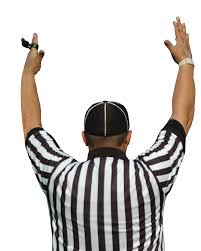 Royal Doulton
Take an additional 20% off the Maze Acacia Chip and Ceramic Dip Bowl (final price $35.99).
Code: SUPERBOWL20
http://www.royaldoulton.com/maze-acacia-chip-ceramic-dip-bowl
Photos.com
All of the footballs on @photosdotcom are fully inflated! Save 25%.
Code: SB25
http://www.photos.com/search?q=football&s0=1gx3gtcc
SUSU Handbags
Guys, get 35% off @SusuHandbags for your girl.
Code: SUPERBOWL
http://susuhandbags.com/?s0=1m3ny50i
CanvasOnDemand
TOUCHDOWN! Win the #superdealbowl with 30% off your @superbowl photo-to-canvas order with @CanvasOnDemand until 2/28/15.
Code: SUPERDEAL30
Craft Beer Club
If you're not drinking craft beer right now, don't miss out again! Shop now and save $5 off first shipment of ongoing membership, or $5 off 3 month or longer prepaid gift memberships (All Bonus Items are still included).
Code: Superbowl
hhttp://craftbeerclub.com/package/beer12
Old Time Candy
Enjoy $6 off any 4lb Candy Gift Box. Great for a unique Valentine's Day gift or a personal gift or for any occasion!
Code: SuperDealBowl
http://www.oldtimecandy.com/candy-gift-boxes?decadeboxsize=5&occasion=178&utm_source=yovia&utm_medium=affiliate&utm_campaign=superdealbowl
StreetModa
Take 40% off your order through Monday 1/26/15.
Code: TWEETRAVE
Vital Choice
Enjoy 10% off site-wide.
Code: SUPERBOWL10
http://www.vitalchoice.com
BeamLocal
Website Builder 1-month free for a 5-page website.
Code: SuperBeam
So, go to #superdealbowl and score your deal and enjoy the Big Game!!