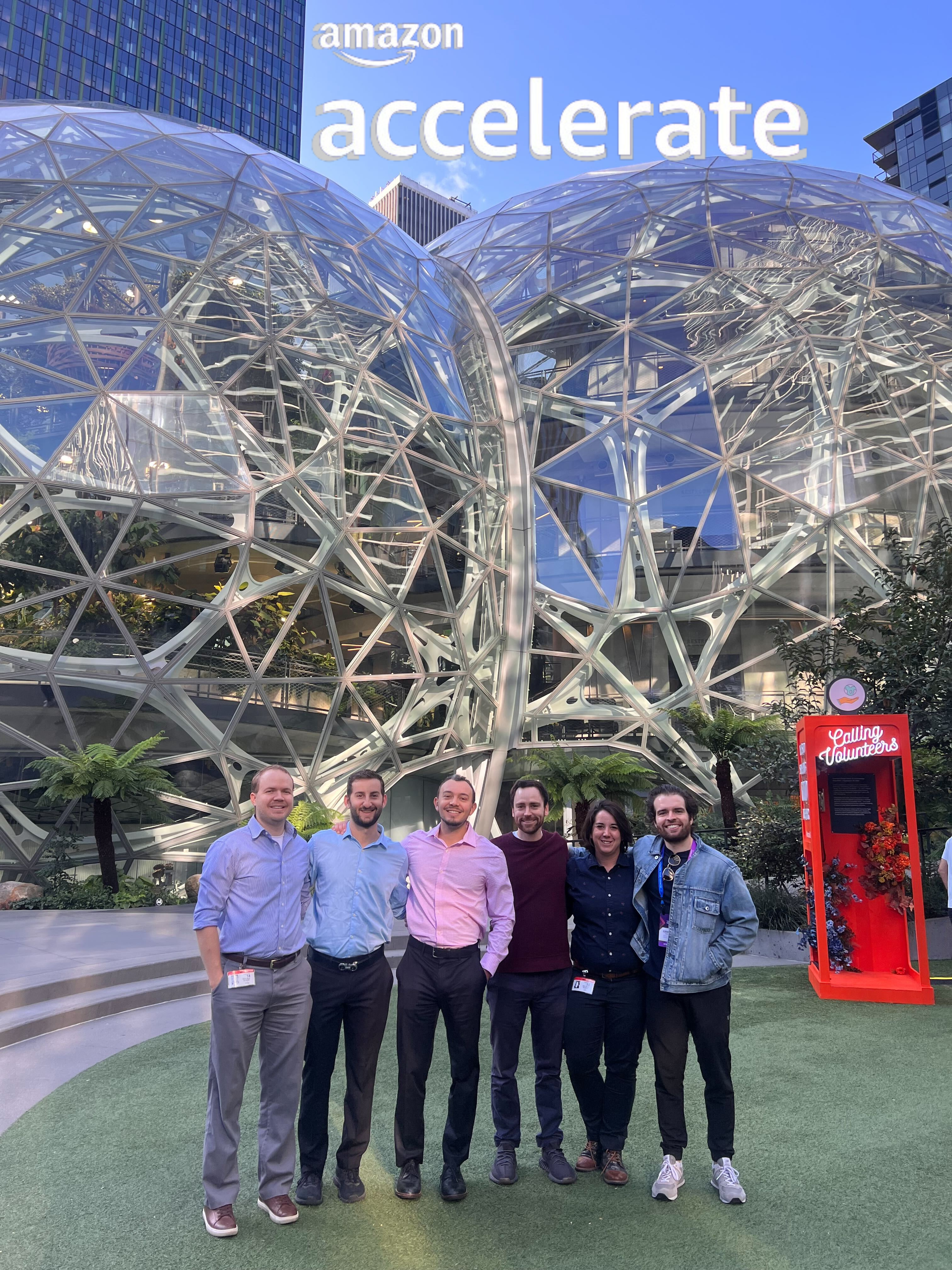 The eAccountable team got back from the Amazon Accelerate Conference in Seattle last week. There are quite a few exciting moves that should help sellers drive more revenue. During the event, attendees were presented with several exciting developments aimed at helping sellers increase their revenue. Our team learned new, potential avenues for growth within Amazon and here are their key takeaways from the event.
Amazon Emerald: A Seller's Best Friend
Amazon Emerald is designed to make life easier for sellers by delivering customized business notifications directly to their Seller Central dashboard. These notifications come from third-party apps, covering a range of crucial areas, including inventory management, pricing optimization, FBA reconciliation, and advertising analysis.
Let's take a closer look at the benefits Amazon Emerald offers to sellers:
Efficient Inventory Management:
Sellers can now receive alerts on profit margins, top-selling products, and inventory health, helping them avoid stock outs and make informed decisions.
Winning the Buy Box:
With notifications on pricing changes, competitor insights, and market conditions, sellers can optimize their pricing strategies to increase their chances of winning the Buy Box.
Enhanced Product Listings:
Amazon Emerald keeps sellers updated on listing health, keyword rankings, customer reviews, and optimization suggestions, ultimately boosting their Amazon SEO efforts.
FBA Transaction Monitoring:
Sellers can receive timely notifications on claims and transaction statuses, enabling quick audits and issue resolution for a smoother FBA experience
Getting to Know Your Customers: Three Dashboard Upgrades
In addition to streamlining seller operations, Amazon will now offer three powerful dashboard upgrades designed to provide brands registered sellers with valuable customer insights:
Customer Loyalty Analytics Dashboard: This dashboard delves into customer shopping habits and loyalty, assisting sellers in segmentation, purchase analysis, and tailored marketing strategies. It offers performance insights, historical trends, and engagement tools, such as Brand Tailored Audiences, for precise customer interactions.
Voice of the Customer Dashboard: Accessible to sellers, this dashboard provides insights into product reception, issue categorization, and upcoming enhancements like Key Phrase Extraction, Category Benchmarking, and Enhanced Metrics. These tools empower sellers to nurture customer loyalty effectively.
Customer Sentiment Insights: Replacing Customer Review Insights, this tool offers comprehensive sentiment analysis. It allows for parent-ASIN level comparisons, trend tracking, and sentiment benchmarking. Plus, it's set to be available in multiple regions soon, providing even more valuable data for sellers to leverage.
Amazon Shipping: Expanding Seller Delivery
In a move to support Fulfilled-by-Merchant (FBM) sellers, Amazon is expanding its delivery reach with Amazon Shipping. This service is specifically tailored to sellers, offering to collect items from their warehouses and deliver them directly to customers. Operating independently of Amazon's fulfillment network, Amazon Shipping competes with traditional carriers like UPS and FedEx.
Key features of Amazon Shipping include:
Delivery in 2-5 days, including residential and weekend options at no extra cost.
Package tracking for added convenience.
Delivery photo confirmation to ensure customers receive their orders.
Amazon's commitment to shaping e-commerce and last-mile delivery is evident through these strategic moves. Additionally, the company is investing $840 million in its Delivery Service Partner program, focusing on improving wages for independent delivery companies. These initiatives demonstrate Amazon's dedication to supporting sellers and enhancing the overall e-commerce experience.
Amazon continues to shape the future of online retail. Do you want to capitalize on Amazon? Schedule a call with our expert team!